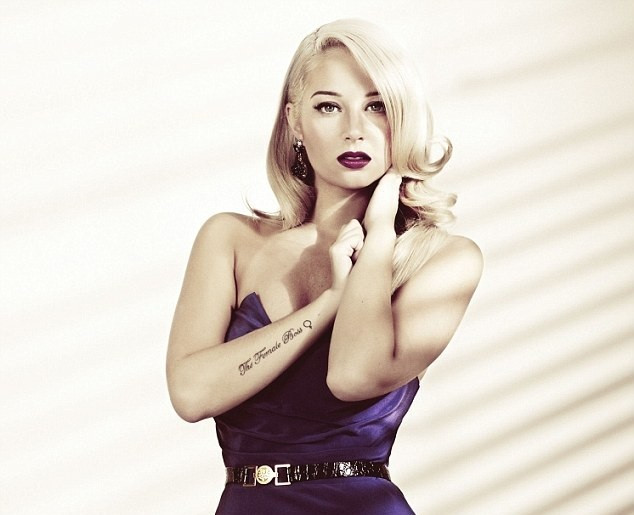 X Factor's Tulisa Contostavlos has revealed that she lost her virginity at the tender age of 14 to a drug dealer.
The singer, who made headlines earlier this after her sex tape was leaked, makes the disclosure in her new biography, Honest: My Story So Far.
In the intimate tell-all, the 24-year-old star confesses that she became sexual at a young age after she began taking drugs.
"I had too many boys too soon. I regret losing my innocence so early," she recalls.
"Of course, it wasn't the right way to go about things, because any attention and affection I got from those men was usually only temporary, but it took me a while to learn that lesson."
She goes on to admits that she regrets spurning the advances of former boyfriend and Ndubz bandmate Fazer, in favour of a man who supplied her with marijuana.
"I'd progressed from alcohol to weed, and Jono was the dealer who supplied me. I started hanging out with him, sitting in his car, talking and sometimes kissing. In the end I became quite obsessed with him, although I wouldn't describe it as love," she writes.
"After about eight months, Jono drove me to a little bed and breakfast hotel... before I knew it we were alone in a room. I just went with it, knowing that I was about to lose my virginity, and knowing what a big deal that was."
"All the time I was on and off with Fazer, he really wanted us to have sex, but he was a gentleman about it. And now I'd given myself to someone else. I very much regret this now, and I wish that Fazer had been my first, but it wasn't to be."
Contostavlos admits that it was her search for love that led her down the destructive path.
"Despite my street-girl persona, I was totally into the idea of fairytale romance," she said.
"I wore my heart on my sleeve and I was ready to give my all if I thought I was going to get love in return."
The Young hitmaker credits her passion for music for helping her turn her life around.
"If I hadn't been saved by music, I'd most likely be living with a drug dealer on a rough council estate."