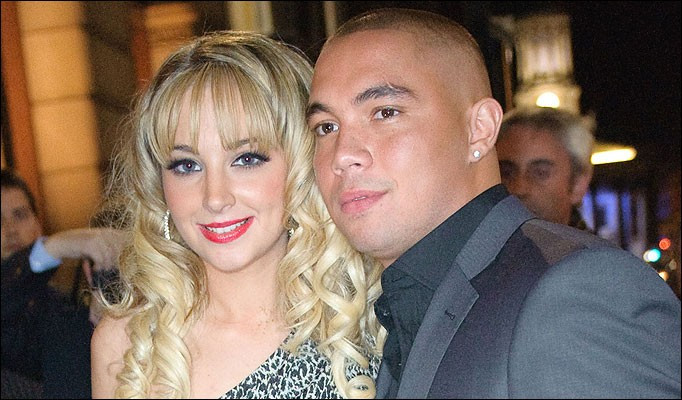 Tulisa Contostavlos has reportedly dropped a lawsuit she filed against her ex-boyfriend for leaking a sextape.
According to the Sun, the former X Factor judge has racked up £270,000 in legal bills from taking Justin Edwards - aka MC Ultra - to court. She had been seeking £100,000 in damages after he released a six-minute video of her performing a sex act on him online in 2012.
A source close to the 24-year-old singer claimed she dropped the case to avoid mounting legal bills. By settling the case prematurely, Contostavlos is believed to have saved an estimated £800,000.
Her decision to throw in the towel come days after she was arrested on suspicion of supplying class A drugs following a Sun undercover sting.
She has been granted bail after she was allegedly recorded setting up a deal for cocaine worth £800.
Rapper Mike GLC, 35, real name Michael Cooms, was also taken into custody as part of the sting operation.
"Nobody has seen her this low before. A possible jail sentence and end to her career if she is found guilty is killing her," a source told the Sun.
"She's strong, but it will take a lot to get her through this.
"Tulisa just sits in one chair downstairs all day and night, rocking back and forth saying, 'My life is over.'"
Clothing retailer Bank Fashion, which sells her TFB range, said it was "reviewing its options" in light of the arrest.