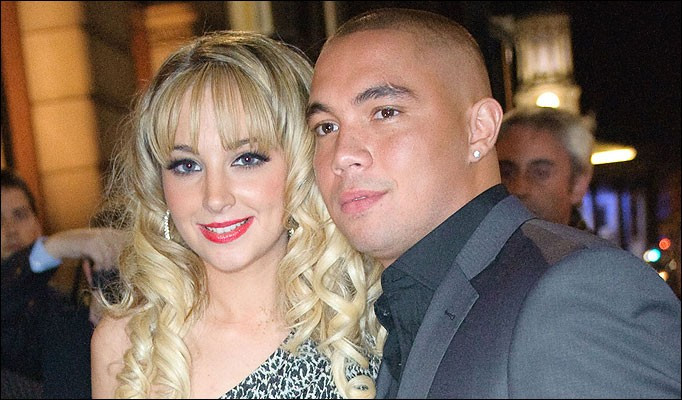 X Factor judge Tulisa Contostavlos is celebrating after settling legal action against ex-boyfriend Justin Edwards for releasing her sex tape.
The 23-year-old singer thanked fans for their support outside the high court in London after Edwards, who raps under the name MC Ultra, finally admitted to leaking an explicit video of her online.
Contostavlos insisted she had learnt from the scandal and had become a stronger woman as a result of the embarrassing leak.
Dressed in a pink blazer, floral shirt and black shorts, she said: "I just want to thank my fans for all their support - with that support I have won this case. I stand here a stronger, wiser young woman.
"Justin Edwards' actions were to spite me, make money and ruin my career. He has succeeded in none of these things.
"This time, Justin messed with the wrong woman."
Former N-Dubz star Contostavlos found her herself at the centre of a scandal in March when an explicit tape of her performing a sexual act on Edwards emerged online.
Although Edwards fiercely denied leaking the tape, which was made in 2009, he finally confessed to its release in a preliminary court hearing.
Edwards was not present at the final hearing. However, Contostavlos's lawyer, Jonathan Coad, said he accepted all that was said on her behalf.
"Mr Edwards has admitted responsibility for publication of the video, apologised for it, and promised not to do it again."
The hitmaker's case against a number of other defendants over their alleged involvement in the distribution of the tape will continue.