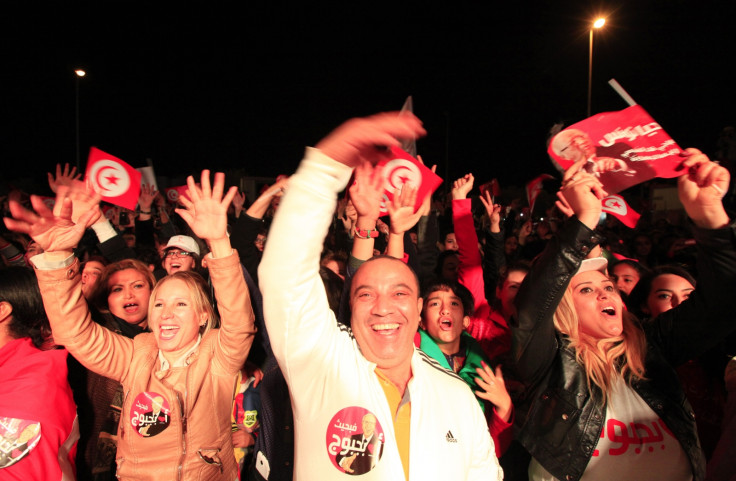 Tunisia's veteran politician Beji Caid Essebsi's faction has claimed victory in the landmark presidential run-off but rivals contest the results saying it is too early to declare.
Tunisia, where the revolution started in 2011, leading to a domino effect on other nations run by dictators, is on the final leg of transforming itself into a full-fledged democracy through the presidential elections.
"I dedicate my victory to the martyrs of Tunisia. I thank Marzouki, and now we should work together without excluding anyone," the 88-year-old former parliament speaker told a local television channel.
Official results are expected to be released shortly and the rival campaign led by incumbent president Moncef Marzouki has not conceded defeat. Exit polls give Essebsi a clear lead against his opponent.
"Tunisia has won today, democracy has won, we need to stay united. Despite the claims of our adversary, all indications are positive for us, we look ahead," Marzouki, 69, told jubilant supporters. Marzouki is a former human rights activist who was exiled by deposed president Zine el-Abedine Ben Ali.
A win for Essebsi means his secular party Nidaa Tounes (Call for Tunisia) would cement power in the country as it already leads the parliament after defeating the Islamist party in 2011.
Just an hour before the polling stations closed for the run-off, election authorities reported a turnout of 48% of the 5.2 million eligible voters. This is the third time Tunisians are voting in less than two months and earlier rounds of polling witnessed about 70% turnout.
Though the polling remained largely peaceful, minor flare-ups were reported. On the morning of polling day, Tunisian troops killed a gunman and arrested three others after they attempted to disrupt the election process.
"The vigilance of the soldiers and the swiftness of their response thwarted this operation and led to the death of a man armed with a hunting rifle and the arrest of three suspects," military spokesperson Belhassan Oueslati told AFP.