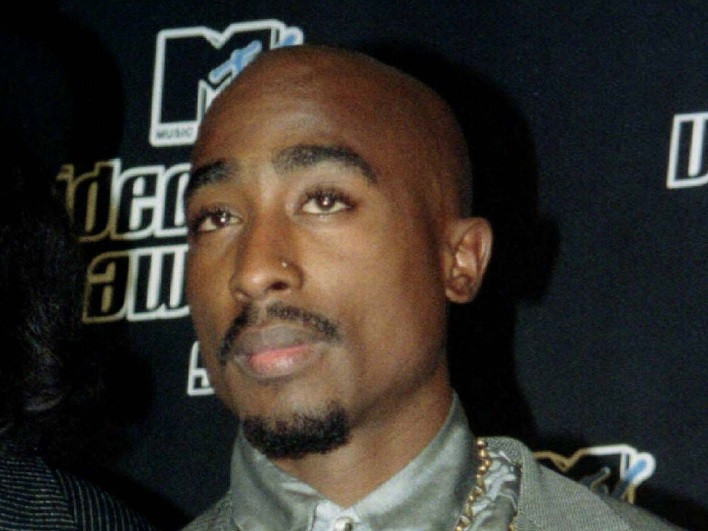 His death has remained one of popular culture's biggest mysteries, but the handgun that was used to shoot and kill Tupac Shakur turned up in a Compton, California, back yard 19 years ago.
But according to the A&E docu-series Who Killed Tupac, no one in law enforcement seems to know where it is today.
The new ground-breaking information was revealed by the show after a police document was dug up by the producers.
It claims that an A.40 caliber Glock gun was found by a local resident in his backyard in 1998, which he reported to police. Compton PD records show it was booked as found property on 30 May 1998.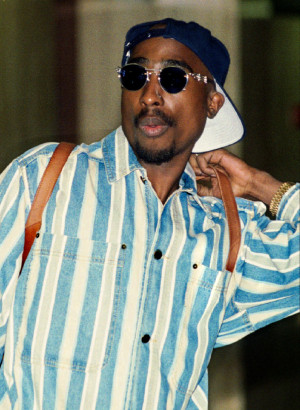 By 2000, LA County Sheriff's Dept took over law enforcement of Compton, and 3,800 confiscated firearms – including the aforementioned Gloc – were transferred to the LASD.
But when Deputy T Brennan – who had been working on the Notorious BIG murder – was going through records in 2006, he recognised the address where the gun was found. It was the home of the girlfriend of a prominent Crips member, known to have been one of Tupac's enemies.
On the night he died, Orlando "Baby Lane" Anderson from the Crips gang was beaten up by Tupac and his entourage.
After the address discovery, the deputy immediately ordered ballistic testing and the results came back a match for the firearm used to kill Tupac.
Instead of the murder weapon being sent to Las Vegas, where the Ghetto Gospel rapper's murder was still unsolved, a federal prosecutor assigned to the case highlighted concerns that the discovery might alert potential conspirators. Because of this, it was recommended that the gun should not be turned over to LVPD.
A&E have claimed to have contacted LVPD, with some officers stating that the gun didn't ever make it to them, while others say they were unsure. Its current location is now unknown, however.
There has been much speculation over whether Pac really died after being gunned down in Las Vegas on 7 September 1996, aged 25. Rap mogul Knight was also caught in the crossfire in the shooting after the pair had earlier attended the Mike Seldon vs Mike Tyson fight at the MGM Grand. They were stationary at a red traffic light when a "bow-tied" assassin opened fire at the intersection of Flamingo Road and Koval Lane in Las Vegas.
Shakur's last words were "f**k you" when he was wounded at the scene and was later taken to the University Medical Center of Southern Nevada. He was heavily sedated at the hospital and placed on life-support machines before being put under a barbiturate-induced coma after repeatedly trying to get out of the bed.
He died on the afternoon of 13 September 1996 from internal bleeding. Doctors attempted to revive him but could not stop the haemorrhaging.