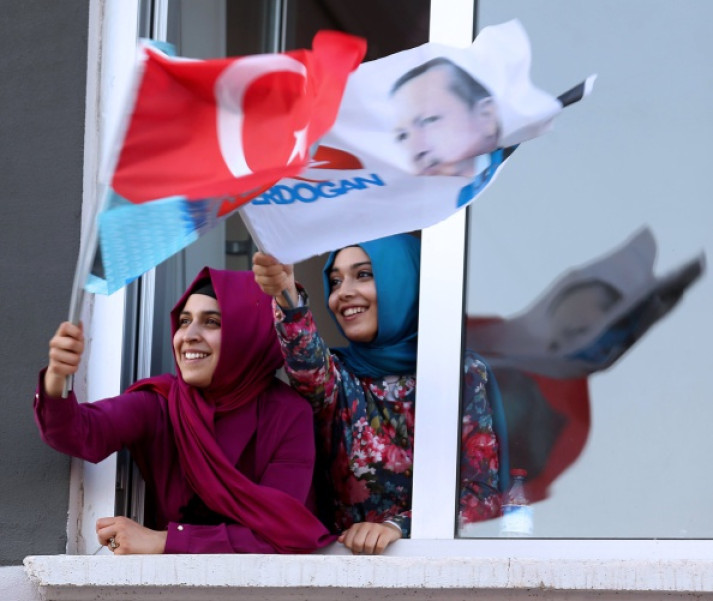 Turkey's secular opposition is in rage after the government of President Recep Tayyip Erdogan lifted a ban on female students wearing the Islamic headscarf in state high schools.
Deputy prime minister Bulent Arinc confirmed the news, saying "I know that some female students were longing for [this change] to high school regulations."
Prime Minister Ahmet Davutoglu celebrated the amendment as "democratization" and told NTV television on Monday:
"This should not only be seen as the lifting of the ban on the wearing of headscarf. There has been an effort for freedoms and democratisation in every sphere. We decided to move to a more liberal approach in education on a problem that has aroused worries for some time."
Education Minister Nabi Avci joined in the celebration saying, "all initiatives in favour of freedoms are a good thing."
Meanwhile Erdogan's opponents expressed their disappointment.
Head of the opposition Republican People's Party (CHP) Kemal Kilicdaroglu said, "The Islamic veil has no place in schools." The party will be submitting a petition to the constitutional court.
Kamuran Karaca, head of the Egitim-Sen education union, feared further uproar saying the new measure would spark, "trauma" in Turkey, and "Turkish society is heading back to the Middle Ages through the exploitation of religion."
Erdogan's opponents have been fearing a rapid Islamisation of society ever since he won presidency in August 2014.