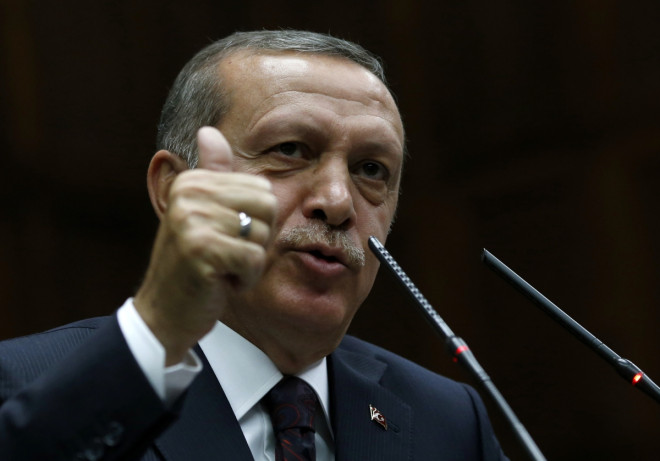 A Turkish mathematics teacher has been sentenced to 15 months in prison after pretending to be Allah on Twitter, Daily News reported.
The man, known only as Ertan P, was accused by a court in the eastern province of Muş of humiliating Islamic religious values after he had set up the account @AllahCC.
C.C. is the abbreviation of the Arabic phrase "Celle Celaluhu" which means "[Allah's] glory is so almighty."
Ertan is believed to have posted tweets such as, "I sent the last prophet 1,500 years ago—now we communicate via Twitter."
Prosecutors rejected Ertan P's claims that his account was hacked.
"The suspect has accepted the use of the nickname and the posts, but in order to avoid the crime, he said posts could have been written after the account was hacked," the indictment said.
"It is understood that this claim is unfounded and the investigation files prove him guilty as charged."
Ertan's lawyer, Rumet Agit Ozer, said Ertan may lose his job and has faced numerous death threats, Vocativ reported.
The @AllahCC Twitter account no longer exists, but it's not clear if someone deleted it or changed its name.
Ertan's sentence created an uproar on Turkish social media, as many complained about how freedom of speech is being undermined in Turkey.
This is not the first time someone has been jailed for allegedly offending Islam. Turkish pianist Fazil Say was convicted last year for insulting the religion via Twitter.
His jail sentence was later suspended.
Sevan Nişanyan, a writer and linguist of Armenian origin, was also sentenced to 13 months in prison for allegedly insulting the Prophet Muhammad in a blog post.
Turkish Prime Minister Recep Tayyip Erdogan tried to block Twitter in Turkey, claiming the social network violated people's privacy.
Erdogan also banned the use of Youtube.
The ban, however, is believed to deny freedom of expression and Turkey's highest court has ordered the authorities to remove the block.
Last April, a lower court ordered the ban "be declared null and void" but the Turkish authority responsible for communications refused to comply.
Erdogan's ban was precipitated by the leak of a high-level security meeting discussing a possible military operation in Syria and uploaded onto YouTube.