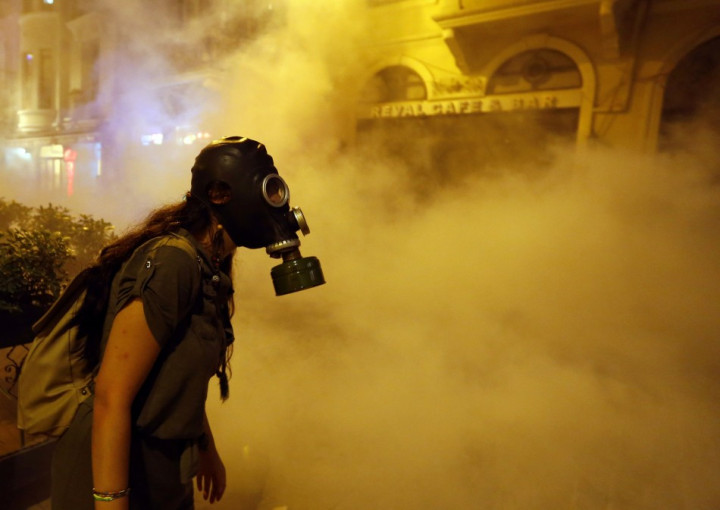 Trouble broke out in Istanbul's Taksim Square again on Saturday 22 June, breaking an uneasy peace that had settled during the week, with police using tear gas and rubber bullets in new clashes with protesters.
Crowds gathered to lay flowers to the four people, including one police officer, killed since the mass demonstrations broke out across Turkey three weeks ago. Demonstrators chanted for Prime Minister Recep Tayyip Erdogan to step down and some handed red carnations to police, before officers ordered them to disperse.
When they refused, police fired gas canisters into the crowds and officers in riot gear chased groups of demonstrators down alleys leading from the square, then blocked them off.
Erdogan has defended his government and the tough police tactics used in response to the mass demonstrations. In the past week he has held a number of rallies to shore up support, and last night in a speech to crowds in Samsun he linked the unrest with recent protests in Brazil and said it had wrecked Turkey's international reputation.
"They have thrown a shadow on Turkey's image, stained Turkey's international power. Now they are trying to play the same game in Brazil," he said.
"The game is the same, the symbols are the same, the banners are the same, Twitter and Facebook are being used the same way, and the international media reacts the same; they are being operated from the same centre."
Thousands from the Turkish Alevi community in Cologne, Germany, also took to the streets to protest yesterday, claiming that the Shi'ite Alevi are discriminated against by Erdogan's Sunni majority in their native country.
The unrest in Turkey initially broke out after crowds protesting against plans to build in Istanbul's Gezi Park, which is next to Taksim Square, were forcefully broken up by police.
As the demonstrations spread across the country, the protests became a focal point for anger at Erdogan's government, which has been in power for 10 years and which critics claim is authoritarian and out-of-touch.