Turkey President Erdogan says parliament to consider reintroducing death penalty for coup plotters
Angela Merkel says reintroducing death penalty is 'in no way compatible' with EU membership.
Turkey President Recep Tayyip Erdogan has said that his government will ask the parliament to consider reintroducing the death penalty to punish those found guilty of plotting a botched coup in July.
"Our government will take this (proposal on capital punishment) to parliament. I am convinced that parliament will approve it, and when it comes back to me, I will ratify it," he said on Saturday (29 October) while inaugurating a high speed train station in capital Ankara.
"Soon, soon, don't worry. It's happening soon, God willing," the president said to the crowd, who chanted "We want the death penalty!"
Ankara had abolished the death penalty in 2004, seeking accession to the European Union, which requires member countries to do the same. According to the Independent, the death penalty has not been enacted since 1984 in Turkey.
German Chancellor Angela Merkel and other leaders have said that reintroducing death penalty is "in no way compatible" with EU membership.
Erodgan dismissed criticism that could come from Brussels and said, "The West says this, the West says that. Excuse me, but what counts is not what the West says. What counts is what my people say."
This is not the first time Erdogan has sought for capital punishment to be reinstated. After the failed coup attempt on 15 July, he had threatened to reintroduce death penalty, which raised concerns among EU leaders.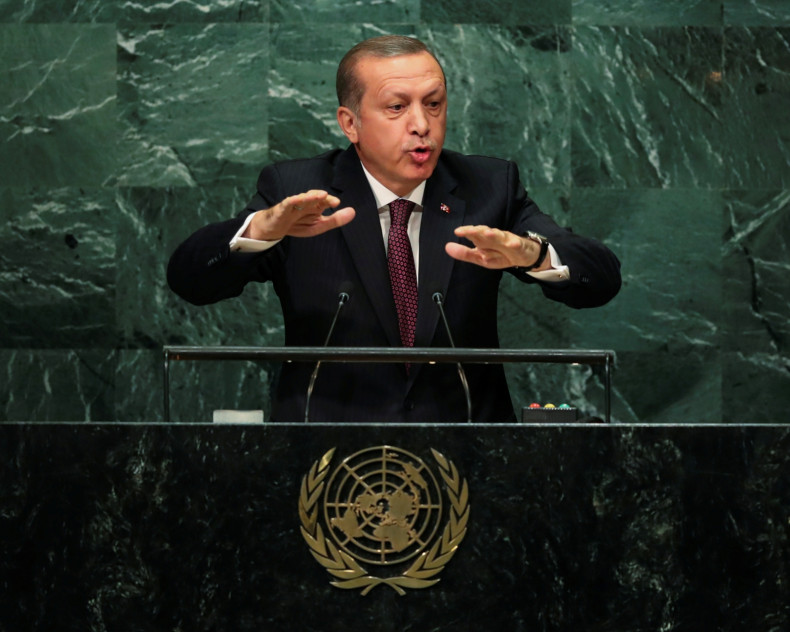 Ties between EU and Turkey soured after Ankara launched a severe crackdown on coup plotters and state run organisations amid requests from the EU to act within the law. Erdogan has blamed exiled Muslim cleric Fethullah Gulen, who lives in the US, for plotting the failed coup.