More than 73,500 refugees and migrants are currently stranded in seven countries across Europe, just six months after the EU and Turkey signed a a €6 billion (£4.7 billion) deal to tackle the migrant crisis.
Under the 20 March agreement, all refugees and migrants arriving in Greece were to be deported back to Turkey if they did not apply for asylum or their claim was rejected. In return, the EU agreed to take one Syrian refugee for resettlement in Europe for each person sent back to Turkey.
At the same time, several other countries in the region closed their borders to migrants. The closure of the so-called "West Balkans route" left little time for refugees and migrants to make their way to Western European countries such as Germany. Those who failed to cross over from the Western Balkans and Hungary before the deadline now face crippling uncertainty.
The new regime, combined with closed borders along the Balkan route, left 73,518 stranded in Greece, Bulgaria, Serbia, Croatia, Slovenia, Hungary and the former Yugoslav Republic of Macedonia, according to the latest statistics published by the International Organisation for Migration (IOM).
Since the implementation of the March deal, the number of refugees and migrants stranded in Greece awaiting to hear whether Europe will allow them to join relatives and make a new start, or deport them back to Turkey, soared 42% - up to 60,629 as at 19 October. The figure was up a staggering 164% in Serbia, from 1,706 to 4,513 over the period.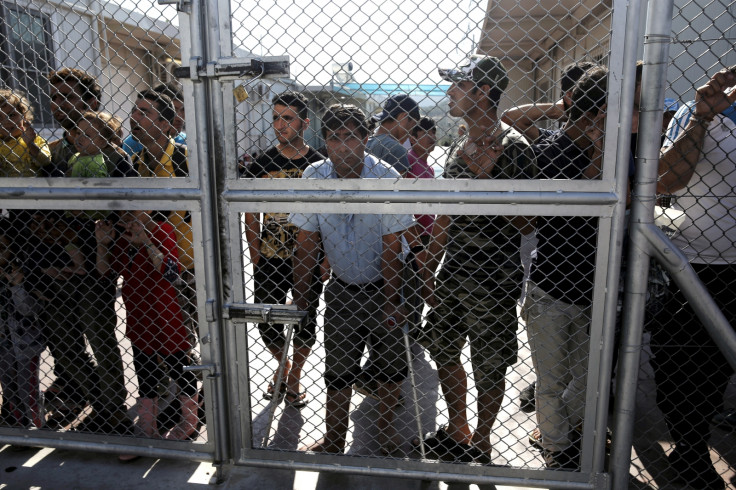 Many are still attempting to cross borders legally. In Bulgaria, which shares borders with Turkey, from the start of 2016 until 13 October the Ministry of Interior (MoI) apprehended a total of 15,906 migrants who were attempting to enter, exit or reside in the country irregularly. Of these, 4,221 were apprehended on entry and 7, 388 inside the country.
As of 19 October, the cumulative arrivals to Greece over land and sea stood at 171,185, and the number of stranded migrants and refugees in the country is estimated to be 60,629.
While Greek authorities estimate that 7,618 migrants and refugees are housed in alternative accommodations, "8,700 are estimated to live outside accommodation facilities" in overcrowded places with unsanitary conditions or are forced to live on the streets, IOM said.
Migrants usually make the treacherous journey to Europe from Afghanistan, Iraq or Pakistan on foot or aboard vehicles. Those fleeing war and poverty in the Middle East and Africa (Syria, Nigeria, Eritrea and Sudan, for example) are usually rescued in international waters aboard dangerously overcrowded dinghies between Libya and Italy, or once they reach mainland Italy. Others are rescued after hazardous boat journeys across the Aegean Sea from Turkey to Greece.