Turkey Protests: First Dead is Named 20-Year-Old Mehmet Ayvalitas
Turkish Doctors Union confirms protester was killed as car ploughed into crowd in Istanbul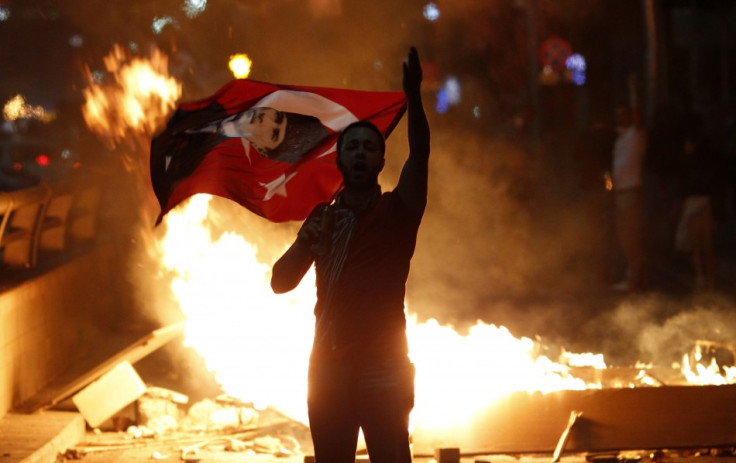 The Turkish Doctors Union (TBB) has confirmed that a young protester died of injuries in anti-government protests that raged across the country over the weekend.
Twenty-year-old Mehmet Ayvalitas died after he was hit by a taxi when the driver ignored a warning to stop in Istanbul's Mayis neighbourhood and slammed into the crowd.
Ayvalitas was reportedly a member of the Socialist Solidarity Platform and who was also claimed as a member by hacking group RedHack group. The group implied that the killing was intentional.
The Republican People's Party's Sabahat Akkiraz described Ayvalitas as a martyr.
TBB board member Huseyin Demirduzen said four others were also injured in the incident, one of them seriously.
Prime Minister Tayyip Recep Erdogan has blamed an "extremist fringe" for the protests that have rocked the country and labelled social media "the worst menace to society" for its role in organising the unrest.
READ:
Turkey Democracy is More than Elections, Says President Abdullah Gul
Turkish Activist Nagehan Uskan: Today We Are All Someone New [BLOG]
© Copyright IBTimes 2023. All rights reserved.