Turkish police fired tear gas and rubber bullets to disperse LGBT activists in Istanbul who gathered to mark the end of Gay Pride week, after authorities banned the annual Pride parade. At least 19 people were detained, including German Green politician Volker Beck and a Green member of the European Parliament, Terry Reintke.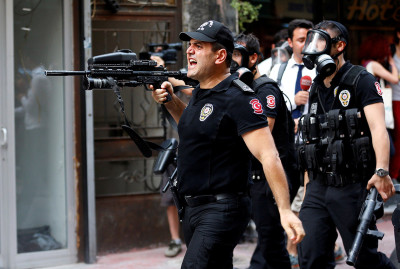 Istanbul's governor banned last week's Trans Pride March and the broader LGBT pride parade, citing security concerns in the city, which has been hit by deadly attacks by Islamic State militants or Kurdish rebels. Turkish Islamist and ultra-nationalist groups had also threatened counter-demonstrations to stop the gay rights rallies. However, activists believe authorities are using security as an excuse to ban the gay parades. They say the government they should be taking measures to deal with the threats instead.
While homosexuality is not a crime in Turkey – unlike in many other Muslim countries – homophobia remains widespread. Critics say President Tayyip Erdogan and the Islamist-rooted AK Party he founded have shown little interest in expanding rights for minorities, gays and women, and are intolerant of dissent.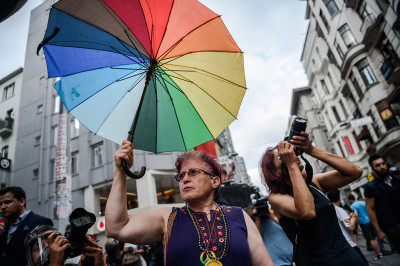 Historically the gay pride parade in Istanbul – a city seen as a relative safe haven by members of the gay community from elsewhere in the Middle East, including refugees from Syria and Iraq – has been a peaceful event. However, in 2015 police used tear gas and water cannon to disperse participants, after organisers said they had been refused permission because it coincided with the holy month of Ramadan, as it does again this year.