Turkey: 'Women Shall Not Laugh in Public' says Erdogan's Deputy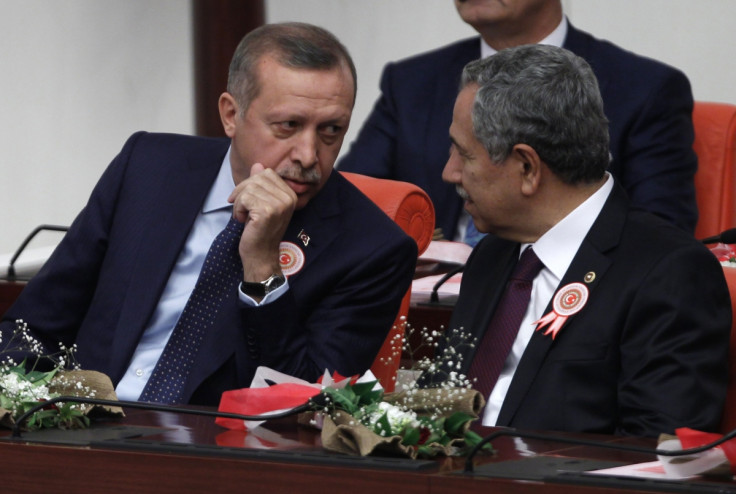 A minister in Recep Tayyip Erdogan's conservative government has outraged Turkey's secular community by claiming that honest women should not laugh in public.
Deputy Prime Minister Bulent Arınc also urged women and men to be chaste during a meeting of the ruling Justice and Development Party (AKP) held during Turkey's celebration of Eid, the day marking the end of Islam's holy month of Ramadan.
"Chastity is so important. It is not only a name. It is an ornament for both women and men," Arınc said, according to Hurriyet daily newspaper.
Praising traditional values, the 66-year-old politician listed some rules women should abide to, saying: "She will not laugh in public. She will not make display of her attractiveness."
Arınc also lambasted racy TV shows and series, saying they are turning the young into a generation of "sex addicts" and claimed easy access to pornography online was causing moral decay in Turkish society.
Opposition leader Ekmeleddin Ihsanoglu tweeted: "What our country needs the most is to hear the merry laugher of our women and of everyone else."
In recent years, Erdogan's government has implemented a religious conservative agenda that included, for example, the adoption of stricter rules on alcohol consumption and abortion.
Ihsanoglu is running against the current prime minister in Turkey's Presidential elections that are to be held in August.
© Copyright IBTimes 2023. All rights reserved.