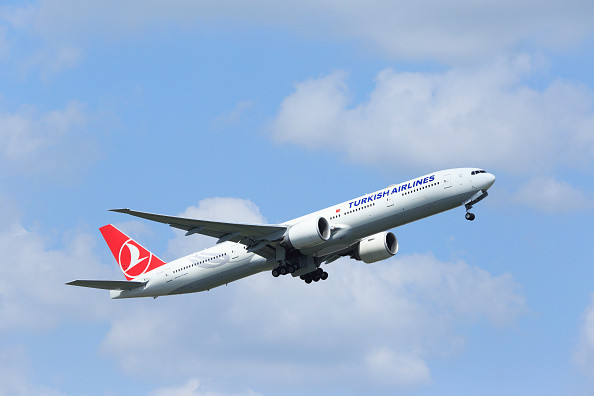 A transatlantic jet from Houston to Istanbul has been forced to divert to Ireland following a "security threat". Turkish Airlines flight TK-34 landed safely at Shannon Airport with all 227 passengers and crew on board, a spokesperson said.
The crew became aware of the threat after a written note was discovered aboard the Boeing 777-300, according Ireland's national broadcaster RTE.
In a statement given to the IBTimes UK, a spokesman said it was a "security issue" that forced the diversion. After informing their operations centre, who in turn alerted Irish authorities, the pilot requested to divert and land at Shannon, they said.
On landing, it was directed to a remote parking location. There, passengers tweeted The Plane News pictures of armed gardai (members of Ireland's police force) on the runway outside the plane.
Passengers were then disembarked and taken to the terminal.
The jet is due to remain parked until its scheduled flight time to Istanbul elapses. Authorities
will then inspect the aircraft and speak to the crew.