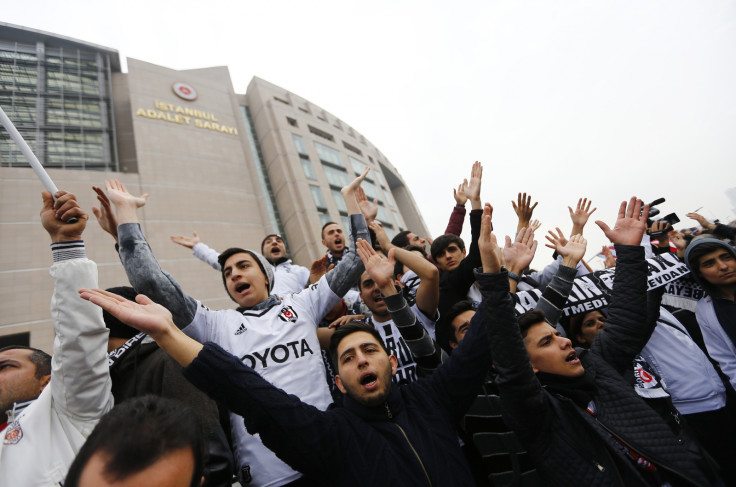 Thirty five Turkish football fans accused of trying to stage a coup during protests in Istanbul last year have begun their trial.
They have been accused of trying to overthrow the government in a case that has attracted strong criticism from human rights groups, who say it is a politically motivated case.
Prosecutors have said that the 35 fans of Besiktas tried to invade an office of the premier of the city of Istanbul and planned to eventually oust then prime minister Recap Tayip Erdogan.
They group has also been accused of organising violence. The indictment refers to one of the group buying pizzas and meatballs for protesters, citing this event as evidence of organised crime.
"They tried to create an image evoking government changes in some Middle Eastern countries known as the 'Arab Spring' and aimed to overthrow the legally established government of the Turkish Republic using illegal methods," the indictment said.
Violence broke out in Istanbul in May 2013, after police attacked a peaceful sit-in demonstration at Gezi park, which had been marked for redevelopment.
The protests were joined by numerous football fans, including many supporters of Besiktas.
International NGO Human Rights Watch said the prosecution was a "blatant misuse" of the justice system.
"Charging these Besiktas football club fans as enemies of the state for joining a public protest is a ludicrous travesty," HRW's Turkey researcher Emma Sinclair-Webb said in a statement.