Around 71 YPG Kurdish militia members got killed in the past week in Syria, Turkish army said on Friday, 10 March. Turkey considers YPG to be terrorists because of its links to the Kurdistan Workers Party (PKK).
However, the fight between Turkish backed forces and the YPG militia is a worrying sign as both are allies of the US and clashes between them could impede America's efforts to establish a coalition to capture the Syrian city of Raqqa from Isis militants.
According to a Reuters report, Turkey is disconcerted that the US is moving towards a tie-up with the YPG for operations in Raqqa and excluding Turkish forces.
The US has clarified that it is taking measures to avoid clashes between the YPG and Turkish forces.
The Turkish military which supports an alliance of Arab-Syrian and Turkish fighters said that 71 Kurdish fighters of the YPG and the PKK were killed over a period of a week. A total of 134 were killed since 5 January.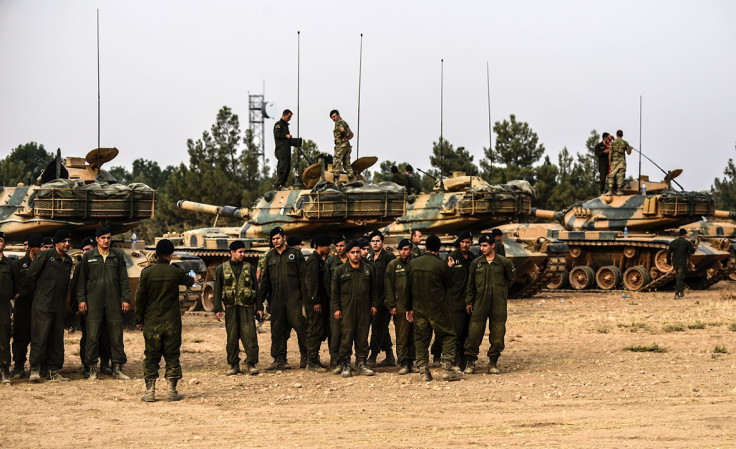 Since the Turkish offensive began in August, at least 2,647 Isis jihadists were killed along with 425 Syrian Kurdish fighters in Syria. Nearly 2,000 sq.km of Northern Syria is now under the control of the Turkish backed forces, the Associated Press news agency reported citing military officials.
The operation in Syria is a part of Turkey's effort to oust Isis militants but also restrict US backed Syrian Kurdish militants.
On Thursday, Syrian state TV said that Turkey's army had shelled Syrian regime forces and their allies, which had caused casualties and wounded others.