The Turkish parliament has approved an agreement to reconcile with Israel which the two countries agreed in June, following six years of diplomatic detente. Relations between the two Middle Eastern powers collapsed in 2010 after 10 Turkish citizens were killed when Israeli marines stormed an aid ship which was attempting to break the blockade of the Gaza Strip.
Israel had already apologised for the deaths, agreeing to pay a "lump sum" of $20m (£15.3m) to their families and those wounded in the assault within 25 days, in return for Turkey formally agreeing to drop its legal claims and to normalise diplomatic relations. The countries will now reappoint ambassadors, who were withdrawn in 2010.
The blockade of Gaza remains under the terms of the deal, a factor that could have been a sticking point for the Turkish government. However, Israel will allow
However, Israel will allow humanitarian aid to enter the region through ports it controls. The country claims that the blockade helps prevent Hamas from smuggling arms into Israel and the Gaza Strip. Hamas and Israeli were last at war in 2014.
The Israeli cabinet ratified the deal in June, so this development will allow the process to complete. It raises the prospect of lucrative future cooperation on national gas reserves believed to be worth hundreds of billions of dollars which sit under the two nation's territorial waters in the eastern Mediterranean.
The Turkish parliament might have ratified the deal earlier, but it was agreed just two weeks before the attempted coup which failed to topple president Erdogan and his ruling AKP party.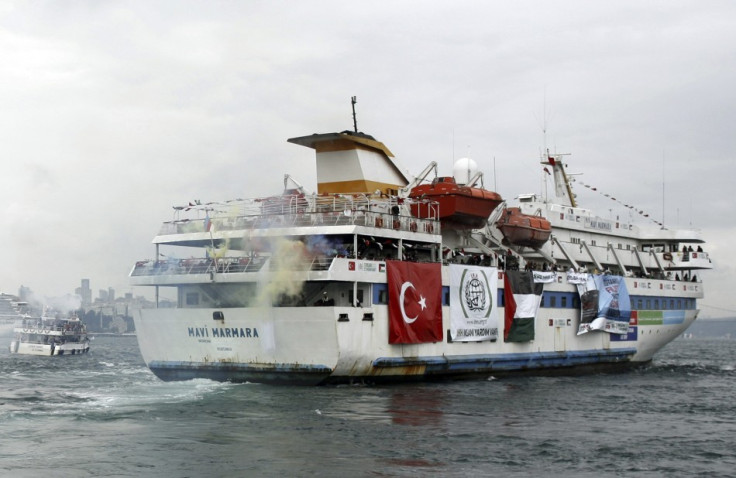 During Israel's notorious raid on the Gaza Freedom Flotilla in 2010 six civilian ships were attacked in international waters in the Mediterranean Sea.
Nine activists were killed during the raid on the Mavi Marmara, while another died of wounds they sustained three years later.
The flotilla had been organised by a coalition of pro-Palestinian human rights charities and aimed to break the controversial blockade of the Gaza Strip.