Thousands have turned out in support of the Turkish government in Istanbul's central Taksim Square, a week after an attempted military coup failed. Turks of all ages attended, waving flags and watching and applauding their president Recep Tayyip Erdoğan give a long speech on national security.
According to the French radio station RFI, the rally was something of a celebration of democracy, attracting Turks of all ages, following the president's urgings to turn out to guard against any further coup attempt.
"Stirring music booms out as the sun sets on Istanbul's Taksim Square," it reported. "The crowd – stocky men, women in headscarves, young couples with kids – wave Turkish flags and take selfies."
Despite this rally, and many others like it that were held across the country in favour of the government, Turkey is seeing significant curtailments to civil liberties. The latest measure taken by Erdogan's ruling AKP (law and justice) party under the guise of the current state of national emergency is to increase the period it can hold people without charge up to 30 days – up from four days in normal times.
The move – and the country's suspension of the European Convention on Human Rights – has been criticised by Amnesty International, which said Turkey was on a "dangerous path".
"It is vital that the Turkish government does not use the state of emergency as a pretext to clampdown on peaceful dissent even harder," said a spokesperson. "Even in times of emergency, Turkey's constitution guarantees that its obligations under international law should not be violated.
"Under international law, there are certain rights, like the right to a fair trial and bans on torture and discrimination, which can never be suspended or limited in any way. The government has abused existing laws, the state of emergency gives them increased scope to continue on this dangerous path."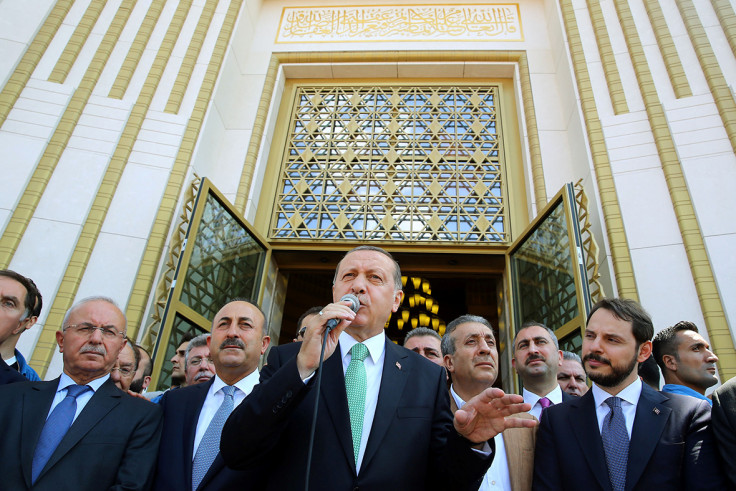 Turkey has is also using its state of emergency to close 1,043 private schools and 1,229 associations and foundations. An estimated 50,000 people have been removed from government jobs, with many have been jailed, due to their association – real or suspected – with the Gülenist movement, a liberal Sunni organisation led by Fethullah Gülen, a former imam living in exile in the US.
Erdogan is claiming that Gülen, once an ally and now a major rival, and his network were behind the coup, a charge the writer denies.