Two dogs recovered from the Californian home where 13 siblings were allegedly starved and tortured have been put up for adoption after being found in good health.
The female Maltese-mix dogs, believed to be around one year old, were seized by authorities following the arrest of David Turpin, 56, and his 49-year-old wife Louise Ann Turpin in Perris.
The couple pleaded not guilty to dozens of torture, child abuse, dependent adult abuse and false imprisonment charges after appearing in court in Riverside.
Their children, aged from two to 29, were found inside the "squalid" house shackled to their beds with padlocks after a 17-year-old girl escaped and alerted the authorities.
Police originally believed they had found 12 children inside the house, but were "shocked" to discover seven of them were actually extremely malnourished adults aged between 18 and 29.
The City of Perris also seized the family's two pet dogs, both who who appear to be healthy and even leash-trained.
Authorities will hold a raffle to decide where the dog can be rehomed.
Further details have emerged in the alleged torture, which police described as an "escalating climate of brutality" that began in Texas and ended in the small Californian town of Perris.
Riverside County District Attorney Mike Hestrin said: "The victimisation appeared to intensify over time.
"What started out as neglect became severe, pervasive, prolonged child abuse."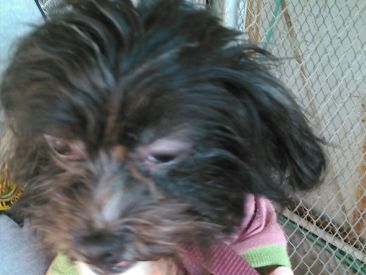 The Turpins are alleged to have starved their children to such an extent their oldest child, a 29-year-old woman, weighed only 82lbs (five stones) when she was rescued from the home.
The pair are also accused of tormenting the children by putting apple and pumpkin pies on the kitchen counter, but not letting them have any. They were also forbidden from showering more than once a year.
Hestrin said when washing their hands, if they washed above their wrists, they would be accused of playing in the water and would be chained up.
Police also believe the children were sometimes chained and padlocked to their bed for months at a time.
He added: "All of the victims have now been examined by doctors and medical specialists. All were and are severely malnourished, specifically caloric malnutrition associated with muscle wastage.
"Several have cognitive impairment and neuropathy which is the result of extreme and prolonged physical abuse. None have seen a doctor in more than four years, none have ever seen a dentist."