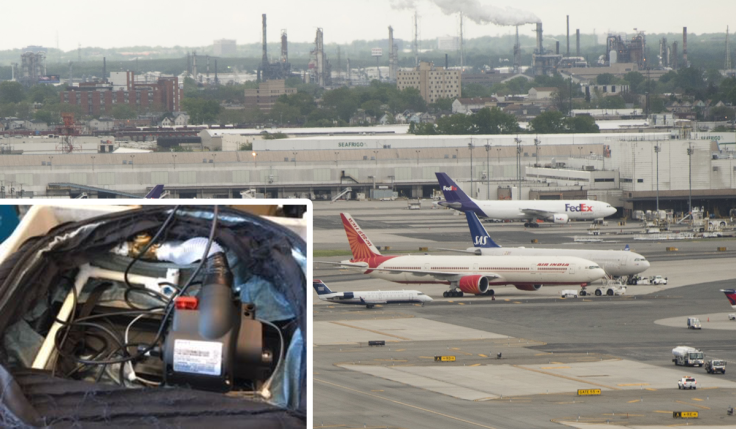 Members of a television crew have been arrested at Newark Liberty International Airport in New Jersey after they filmed themselves attempting to get a fake explosive device through an airport security checkpoint.
According to Transportation Security Administration spokeswoman Lisa Farbstein (via NJ.com), the incident took place on Thursday (18 January) with the arrests coming after TSA officers noticed the suspicious actions of the crew.
The group had been working for production company Endemol Shine North America on a show to be aired on CNBC, according to the TSA.
The crew "attempted to intentionally carry through the security checkpoint an item in a carry-on bag that had all of the makings of an improvised explosive device. At the same time, others in the group covertly filmed the encounter", according to a TSA statement.
CNBC declined to comment on the incident, but Endemol did.
"We are looking into the details of what happened as a matter of priority and are in contact with relevant authorities on the ground," the company said in a statement.
"While this process is ongoing we are unable to comment further but in the meantime, we sincerely apologise for any disruption caused."
NJ.com cites multiple sources, one of which describes the device as a "length of PVC pipe with wires sticking out from it". A photo was later released by the TSA (above).
Another source with experience in law enforcement protocols said the unidentified individuals could be charged with "creating a false public alarm, conspiracy and interference with transportation". They also face civil penalties of up to $13,000 per security violation.