A petition campaigning for Twitter to improve its measures against online abuse has received more than 55,000 signatures in two days.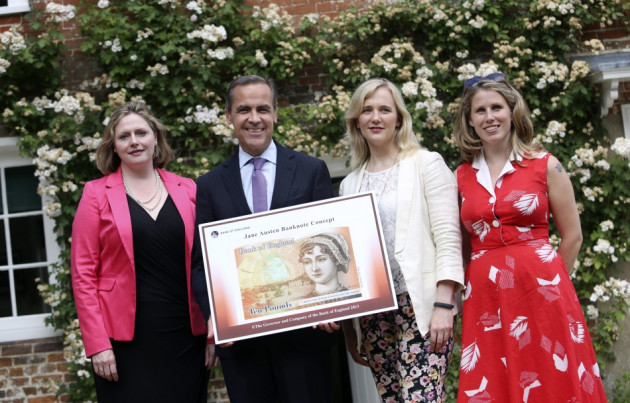 The petition was set up in support of feminist campaigner Caroline Criado-Perez, who faced a torrent of abusive tweets, including threats to rape and kill her, after successfully campaigning for a woman's picture to appear on a banknote; Jane Austen will appear on £10 notes from 2017.
After seeing the abuse endured over a 12-hour period by Criado-Perez, shadow home secretary Yvette Cooper wrote to Twitter criticising the social network's "inadequate" response to the "disgraceful, appalling and unacceptable" comments made against the campaigner.
Created by Kim Graham, the petition calls on Twitter to introduce a button allowing users to quickly report abuse. "We need Twitter to recognise that it's [sic] current reporting system is below required standards," it reads.
"It currently requires users to search for details on how to report someone for abuse; a feature that should be available on each user's page.
"It is time Twitter took a zero tolerance policy on abuse, and learns to tell the difference between abuse and defence. Women standing up to abuse should not fear having their accounts cancelled because Twitter fail to see the issue at hand."
Extremely weak
Writing to Tony Wang, general manager of Twitter UK, Cooper said the company's official response to such abuse "continues to be extremely weak".
Cooper added: "Of course it is right to report such abuse to the police, and it is very important that they investigate and pursue this case. But social media platforms also have a responsibility for the platform they give users. And in particular they have a responsibility not to tolerate this kind of abuse, rape threats and potentially criminal behaviour."
Wang tweeted to say Twitter is "testing ways to simplify reporting, e.g. within a tweet by using the "Report Tweet" button in our iPhone app and on mobile web...We will suspend accounts that, once reported to us, are found to be in breach of our rules."
Also, we're testing ways to simplify reporting, e.g. within a Tweet by using the "Report Tweet" button in our iPhone app and on mobile web.

— Tony Wang (@TonyW) July 27, 2013
Scotland Yard has confirmed that a 21-year-old man was arrested by police in the Manchester area on 28 July on suspicion of harassment offences. By the following morning the petition had gained more than 55,000 signatures and is soon expected to reach its goal of 75,000.
Cooper's letter to Wang continued: "I urge you to go further and ensure that Twitter carries out a full review of all its policies on abusive behaviour, threats and crimes, including more help for Twitter users who experience abuse, a clear complaints process and clear action from Twitter to tackle this kind of persecution."
A freelance journalist who co-founded theWomansRoom.org.uk and Week Woman blog, Criado-Perez said: "It's sadly not unusual to get this kind of abuse but I've never seen it get as intense or aggresive as this. It's infuriating that the price you pay for standing up for women is 24 hours of rape threats.
"We are showing that by standing together we can make a real difference. We made the Bank of England change its mind; we can do the same with Twitter."