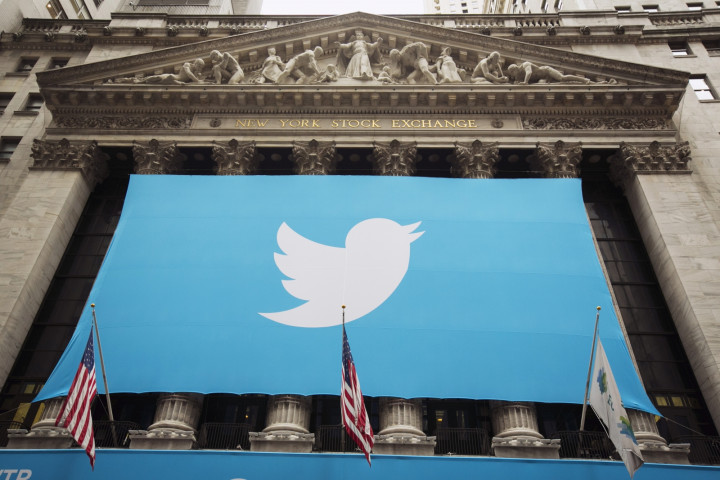 Twitter has reported a stronger-than-expected rise in second-quarter profits, but the firm's chief executive says he is "not satisfied" with the company's user growth.
The micro blogging site reported a 61% rise in profits for the three months to end-June of $502m (£321m, €453m), far above its own projection range of $470m to $485m.
However, the number of monthly active users, a key indicator of growth, came in at 316 million, only slightly up from the 308 million recorded in the previous quarter.
Shares in Twitter slumped more than 11% in after-hours trading.
"Our Q2 results show good progress in monetisation, but we are not satisfied with our growth in audience," said Jack Dorsey, interim chief executive of Twitter.
"In order to realise Twitter's full potential, we must improve in three key areas: ensure more disciplined execution, simplify our service to deliver Twitter's value faster, and better communicate that value."
Twitter said the majority of active users added in the second quarter came from SMS fast followers – people who receive updates from the social media site but do not have an account.
Excluding them, the number of monthly active users was 304 million for the quarter, compared to 302 million in the previous three months.
The micro blogging site reported a loss of $136.7m, or 21 cents a share, narrowing from the $144.6m, or 24 cents a share, loss posted a year earlier.
Advertising revenue jumped 63% year-on-year to $452m, with mobile advertising accounting for 88% of that amount.
The San Francisco-based firm projected revenue for the third quarter to be in the range of $545m and $560m, and earnings for the whole year to be between $2.2bn and $2.27bn.
The company is on the hunt for a new chief executive after previous boss Dick Costolo announced he was stepping down in June.