US President Donald Trump's quickfire Twitter habits have continued to draw fierce criticism with some calling for the social media company to ban him from the platform. However, CEO Jack Dorsey has said that it is not likely to happen any time soon.
In a wide-ranging interview with Backchannel, the 40-year-old defended the president's presence on Twitter and said that there is an "interesting and thriving conversation" every time he tweets.
"I think it's really important that we maintain open channels to our leaders, whether we like what they're saying or not, because I don't know of another way to hold them accountable," Dorsey said. "Anytime we have a leader tweet, including Trump, there's a very interesting and thriving conversation. A mixture of fact checking, disagreement, agreement, and some random things."
He did emphasise that Twitter holds all user accounts to the same standards on its policy.
"We want to make sure that independent of who you are or where you're coming from, you understand the guidelines, what our policies are, and what that means," he continued. "We now have 11 years of a corpus of opinions, statements, emotions, facts, falsehoods - everything you can imagine. It's all archived in the Library of Congress, as well, in real time.
"It's really interesting right now that people are taking the present day and going back to previous statements. So the public nature of the platform, and the fact that tweets stick around, is becoming critical to accountability."
Trump has used his Twitter account to criticise his opponents and critics. Previously, Twitter had said it would not rule out banning him if he violates the company's policies.
According to the company's support page, Twitter users "may not incite or engage in the targeted abuse or harassment of others". Users that do violate these policies may have their accounts temporarily locked or permanently suspended.
When asked if Twitter would block Trump if a user complained about one of his tweets, Dorsey reiterated that all accounts are held to the same standard, but noted the role of newsworthiness in its policy as well.
"Our policy does [account for] newsworthiness as well, and that was requested by our policy team," he said. "So we're not taking something down that people should be able to report on and actually show that this is what the source said. It's really important to make sure that we provide that source for the right reporting, and to minimize bias in articles."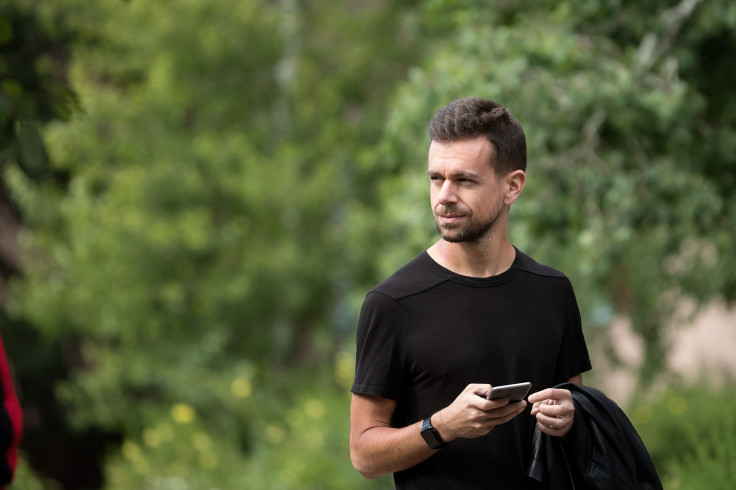 Soon after winning the election in November, Trump had promised that he would be "very restrained" in his social media use while he is president. However, his tweeting habits have not really changed since then.
"He'd been using it as a central platform for his communication since 2011, 2012," Dorsey said. "He hasn't really changed his behavior. He has been fairly consistent; he just changed what role he is speaking for."
However, Dorsey is not surprised that Trump's behaviour has not changed after becoming president.
"If you were him, why change the momentum of what made you win in the first place?" he said.
Dorsey's comments come after Twitter reported better-than-expected earnings and revenue in the first quarter of 2017 as well as a surprise uptick in new users. Twitter also said it has been employing new measures to combat abusive behaviour on its platform amid mounting criticism.
"We learned a bunch in that past year around how slow we were, and we just completely shifted our mindset," he said. "There's not going to be an endpoint where we can say we're done. But the progress we've made in the past few months has just been phenomenal. We didn't prioritize it in the right way, but now we have."