Two ancient Dutch and British shipwrecks, sunken lighthouse discovered off the coast of Mexico
The shipwrecks were laden with ancient artefacts such as cannons, porcelain and more.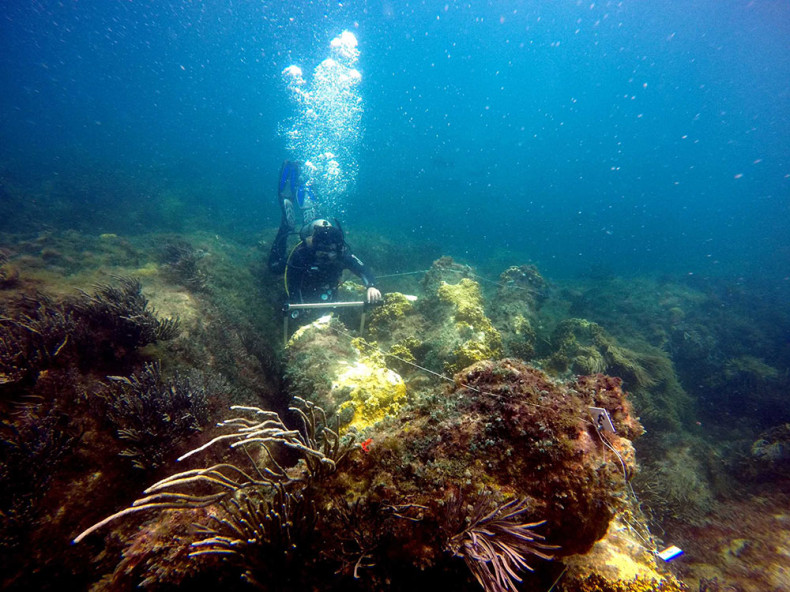 Archaeologists have discovered two ancient shipwrecks – an 18<sup>th century Dutch warship and a 19<sup>th century British steamboat – as well as a sunken lighthouse in the Yucatan Peninsula sea floor. The ancient wrecks were found off the coast of the Mexican town Sisal.
The shipwrecks were found laden with ancient artefacts, such as cannons, porcelain, cutlery and more, according to Mexico's National Institute of Anthropology and History (INAH). Divers found "a total of 12 iron cannons whose dimensions - 2.5 meters long by almost half a meter in diameter - bear a resemblance to the artillery of the Dutch war frigates that sailed the West Indies in the 19th century," said archaeologist Helena Barba Meinecke, head of INAH's underwater archeology of the Yucatan Peninsula.
According to Barba, the crew of the Dutch warship, dubbed "Madagascar Cannons" likely pushed around four of the cannons overboard in efforts to save the sinking ship. The Dutch warship's sinking is referred to in a later dated 1722, from the then Yucataen governor Antonio de Cortaire. The letter reportedly blamed the lethal "north winds" for sinking of two Dutch ships carrying contraband merchandise. The Dutch and British crew were rescued and taken to Sisal.
It is still unclear as to which of the two warships was discovered and archaeologists are working to solve the puzzle.
The wreck of the ancient British steamboat was dubbed Vapor Adalio, in honor of the grandfather of local fisherman Juan Diego Esquivel, who led archaeologists to the site. The steamer was likely built between 1807 and 1870.
"A great discovery along with remains of porcelain and stoneware, were eight cutlery that we recovered after making a well for the stratigraphic study of the seabed at the site of the Adalio Vapor. They are important given that in other places we have found objects such as anchors and bullets, typical of navigation, or trade and consumer goods, but not utensils such as spoons, forks and knives that, in this case, speak of daily life on board during XIX century," Barba said.
The 19th century sunken lighthouse, which was also mentioned in the Juan Diego Esquivel's letter, was found to be 8m long and 3.5m in diameter. Researchers believe the lighthouse was likely destroyed by a tropical storm.