Watch: WWII plane fly right into giant freak wave while taking off from anti-submarine warship
The WWII plane, a Grumman S-2E Tracker is still used by Argentina, most recently in the search for the missing Argentine submarine The San Juan.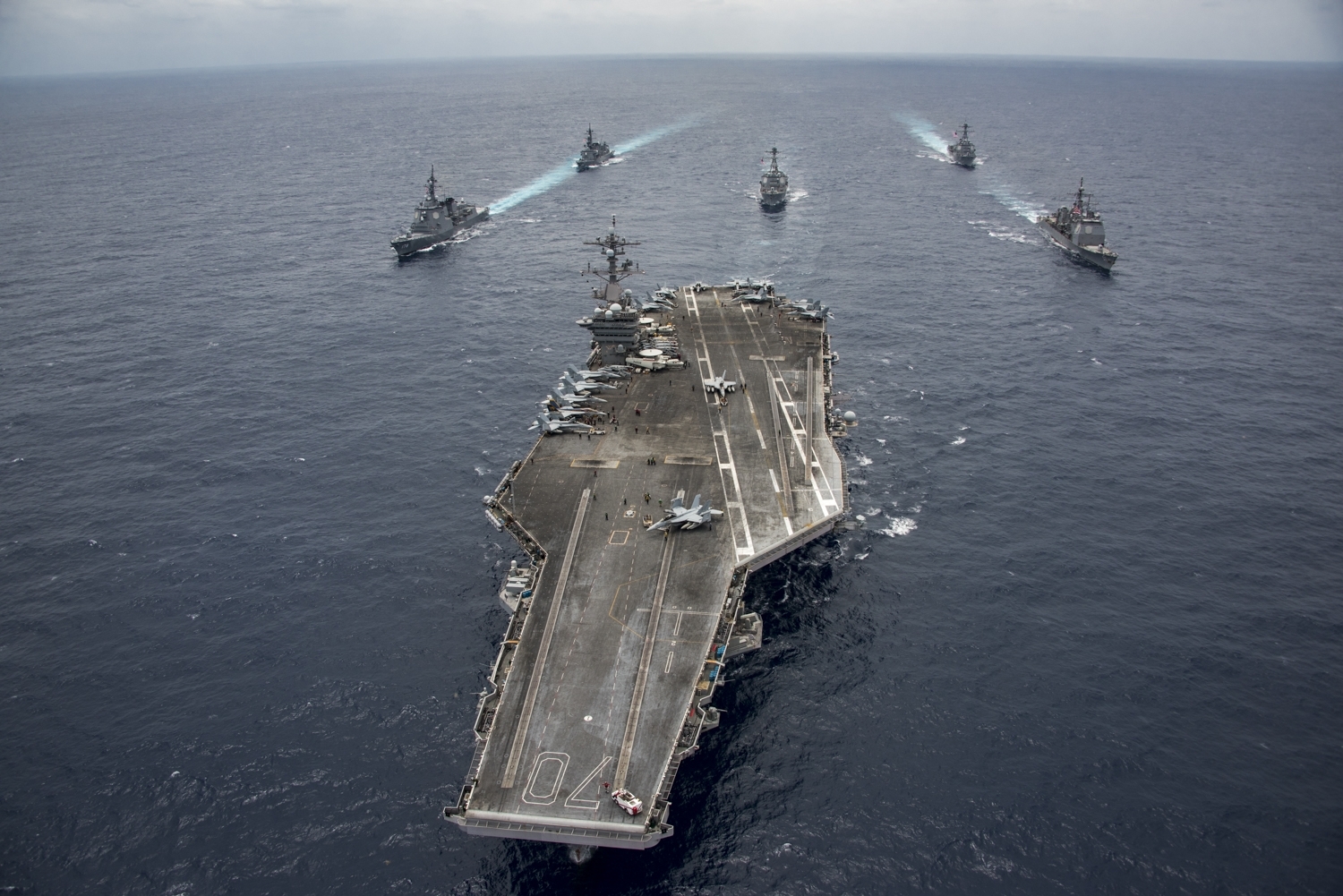 In 1971, naval officers aboard the US anti-submarine aircraft carrier USS Ticonderoga captured a freak accident on camera. The incident involved a WWII plane – the Grumman S-2E Tracker – which was reportedly the first single airframe anti-sub warfare aircraft to join the US Navy. The S-2E Tracker accidentally flew right into a giant massive freak wave, just as it was taking off from the aircraft carrier.
Popular Mechanics reported that the video of the incident appeared on YouTube over 40 years later. The video shows the four-crew S-2E Tracker lined up on a bow catapult, waiting to take off. Normally, the launch officers reportedly timed catapult launches between waves to ensure the safety of the aircraft and the crew.
However, in this case, a giant rogue wave surged just as the WWII aircraft was taking off, forcing the plane to fly right through it. The video shows that the Tracker disappears from view for a few seconds, losing altitude after shooting through the massive wall of water, before finally gaining altitude, appearing into the view of the camera and flying off.
Popular Mechanics reported that both the crew and the plane were safe. The S-2E Tracker served in the US Navy from 1954, but was gradually phased out by the mid-1970s by the Lockheed S-3 Viking, according to War History Online.
However, the WWII plane is still actively used in several countries. Most recently, it was used as part of the search and rescue effort to locate the missing Argentine submarine, the ARA San Juan, by the Argentine navy, according to a report by ArsTechnica.