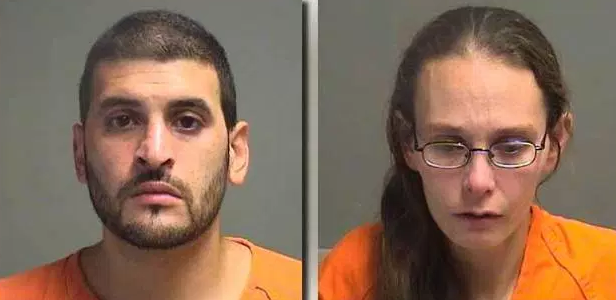 Two people in Ohio were arrested after a body of a woman was discovered inside a freezer of a home in the town of Campbell on Saturday (29 July).
Youngstown police arrested 31-year-old Arturo Novoa on Saturday (29 July) on a warrant for abuse of a corpse. The following day, 34-year-old Katrina Layton was also arrested for abuse of a corpse and obstructing justice.
Authorities believe the body may belong to 28-year-old Shannon Elizabeth Graves, who was last seen in February. According to WKBN, police think the body, which has not been officially identified, was moved from Youngstown to Campbell.
Graves' sister, Debbie, said Graves dated Novoa and lived with him in a flat in Youngstown's west side. She added that two weeks after the last time her sister was seen, Layton, who also dated Novoa, moved back into his home.
Graves was last seen in mid-February and missed her birthday, Easter and Father's Day, her sister said.
During the couple's arraignment on Monday (31 July), a prosecutor claimed that Layton may have taken on the life of the suspected victim. City prosecutor Dana Lantz confirmed Graves was Novoa's girlfriend and claimed Layton moved in with Novoa in Graves' apartment and began assuming Graves' life.
According to The Vindicator, detectives are waiting for identification of the body and how the victim died. The body was taken to the Cyuahoga County Coroner's Office for forensic examination. Detectives are pulling Graves' dental records to compare them to the body, her sister said.
"Early this week, we'll hopefully be able to determine the cause of death and a positive identification," Youngstown Police Lt Doug Bobovnyik said.
Novoa and Layton are being held on a $1m (£760,000) bond each.