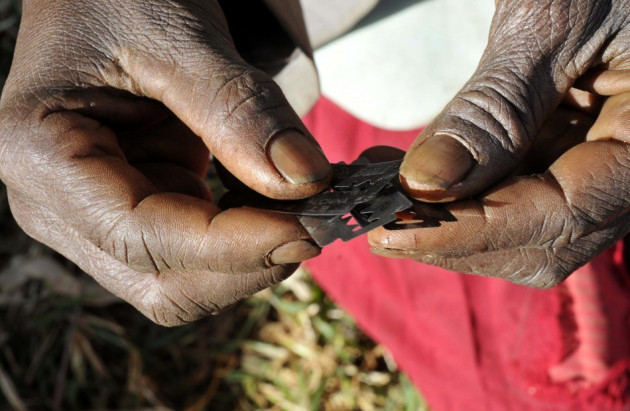 Police in London have arrested two people on suspicion of carrying out female genital mutilation on a six-week-old baby.
According to an exclusive report by the Evening Standard, the two people arrested both live in Britain. The baby is between five and six weeks old and is believed to be a British national.
Police say that the arrests could become a landmark case as the first ever prosecution of FGM in the UK.
Despite being illegal since 1985, no one has ever been found guilty of FGM in British courts.
It is estimated that over 20,000 girls in the UK are at risk of FGM every year. The practice, described as "barbaric" involves either the removal of all or parts of the labia and clitoris, or sewing up the vagina.
The practice is difficult to police due to the lack of reporting and many FGM cases taking place overseas.
Unprecedented
In 2003, legislation was passed making it illegal to take or send a girl abroad for genital mutilation.
Sources told the Evening Standard the baby's age is unprecedented and extreme efforts are being made to gather evidence against those responsible.
Police say medical records are being sought to determine when the crime took place and if it was before or after the baby got her passport - the victim or the offenders must be UK citizens or permanently resident here for FGM to be a crime.
The two people arrested are not permanent residents of Britain.
Earlier this year, the NSPCC launched a hotline for victims of FGM or those concerned about girls who could become victims.
Figures show that 1,700 FGM victims have been referred to specialists clinics over the last two years, with the youngest being just seven years old. Experts believe this is just a fraction of the true number as most do not come forward.
Alison Saunders, the director of public prosecutions, said a few days ago that the first prosecution for FGM could come "relatively shortly" with one case offering a "possibility" of charges, but these are believed to involve another older victim.