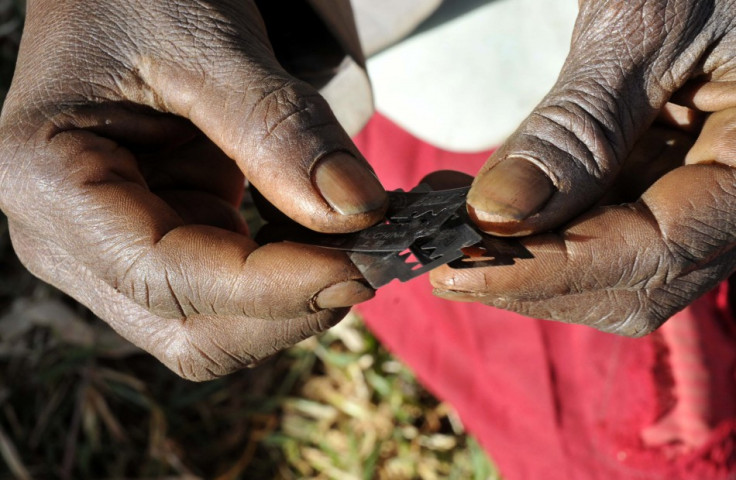 New figures show that 1,700 female genital mutilation victims have been referred to specialist clinics in the past two years, with the youngest being just seven years old.
The figures were released as the NSPCC launched a hotline to help women and children at risk of genital mutilation.
Around 70 women and children seek treatment for FGM every month and the NSPCC believes this is a tiny fraction of the true number of victims, as most do not come forward for medical help.
Last month it emerged a 13-year-old girl, identified as Soher Ebrahim, died outside Cairo after undergoing illegal FGM. She is believed to have died from an anaesthesia overdose.
It is estimated that over 20,000 girls under the age of 15 are at risk of FGM in the UK every year. The practice was made illegal in 1985, but since then there has not been a single conviction for the act.
FGM is often carried out in secret without anaesthetic, leaving victims in agony with physical and psychological scars. It involves partial or total removal of external female genital organs.
The procedure is normally carried out on girls aged between four and 10, but sometimes babies are subjected to FGM.
Wall of silence
Lisa Harker, head of strategy at the charity, said: "The UK's child victims of female genital mutilation are hidden behind a wall of silence. Like other forms of abuse, if female genital mutilation is not exposed it will continue to thrive and more children will suffer.
"Children who are at risk or victims of female genital mutilation often don't even know it is abusive and harmful because it is done at the request of their family. They are told they are unclean and immoral if they are not 'cut' and that it is in their best interest.
"There is also a huge pressure within these communities to keep quiet about female genital mutilation, with some people even being threatened with violence if they speak out.
"We want this helpline to be a safe space for families who are against their daughter having female genital mutilation but feel powerless to stop it. Anyone from these communities can speak to us to get advice and help about female genital mutilation without fear of reprisal."
In support of the campaign, detective chief superintendent Keith Niven, from the Met Police, said FGM cannot be "disguised as being part of any culture", adding that offenders "will be relentlessly pursued".
Efua Dorkenoo OBE, the advocacy director of Equality Now's FGM Programme, said the hotline was encouraging. "This will undoubtedly enhance the protection of girls at risk, but also those in need of counselling support," she said.
"The provision of a confidential space for front-line professionals and members of the public to provide information and to know that it will be followed up on is fantastic and is a vital element of the 'joined-up approach' to eliminating FGM in the UK."
The NSPCC's 24-hour hotline can be accessed by anyone who is concerned a child's welfare is at risk from FGM. Advisors have been trained by experts from Daughters of Eve and Equality Now, which work with people affected by FGM.