Two Australian friends made a 5,000 mile trip to North Korea to prove a point – don't believe everything you hear about the secretive nation.
Over the years, a number of reports on unconfirmed bizarre practices in the country have emerged and captured global attention. Ordinarily, such claims would be met with scepticism, but not when it comes to North Korea.
One such example is reports by Western media claiming that both men and women can only choose from a limited range of state-approved haircuts.
Determined to get to the bottom of whether such rumours have any credibility, Sydney University students Aleksa Vulovic, 24, and his friend Alex Apollonov, 25, paid A$2,000 (£1,157) each for a six-day tour of the country under the watchful eye of the government.
The pair recorded their journey on an SLR camera and posted a 20-minute documentary called "The Haircut – A North Korean Adventure" on YouTube.
While North Korea maintains strict controls over recording, they told Nine News Australia that "filming on the modest camera allowed them to avoid being questioned by officials, who typically only allow tourists to record limited amounts of footage."
After touching down in Pyongyang, Vulovic followed his tour guide's recommendation and booked the pair in for a haircut at a salon. Upon arrival, he showed the hairdresser a picture of the "hipster" style he was after, she duly obliged.
Hilariously narrating the experience, Apollonov says: "When he showed the hairdresser a picture of the exact amount of hair he wanted, they got rid of the unwanted hair. Just like hairdressers do all over the world."
The documentary then cuts to Volovic carefully placing a picture frame of the North Korean dictator, Kim Jong-un on a bookshelf. "So," he says mockingly. "It turns out that North Koreans get haircuts just like everyone else in the world does. What an exciting adventure, eh?"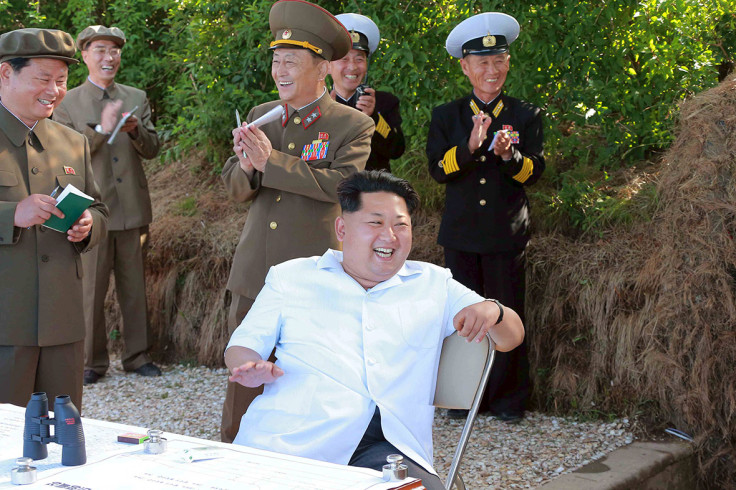 Despite the jovial tone, the pair make a serious point as they attempt to go past the clickbait. "Every week, on TV and online, we are bombarded by the bizarre media-spectacle of North Korea," the description to the documentary reads.
"From nuclear apocalypse and prison camps to banned sarcasm and compulsory identical haircuts – any shred of information regarding North Korea becomes a viral media hit, regardless of how dubious the story is."
The documentary was posted to YouTube last week and has racked up nearly 20,000 views. So far, no formal complaints have been lodged by North Korean authorities.
However, Vulovic ruled out a return to the country anytime soon, saying: "We did break the rules though, so I'd be hesitant to go back there."