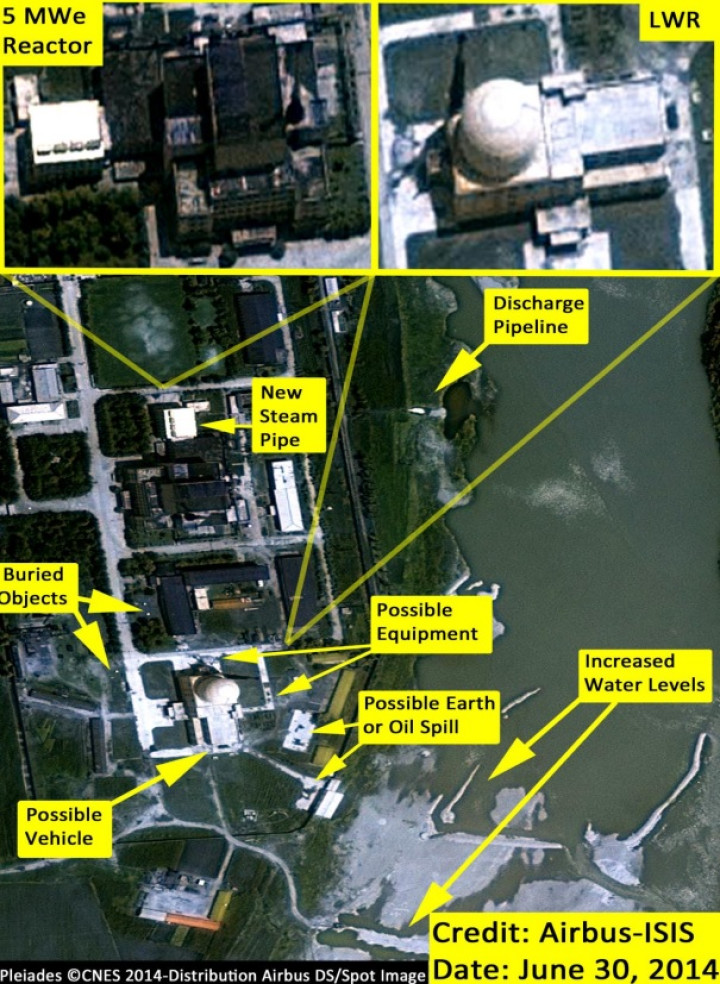 Recent satellite images reportedly reveal that there has been a resumption of activity in North Korea's Punggye-ri nuclear test facility, amid rising tensions. Images of the nuclear test facility captured on 25 April show workers pumping out water at the north portal of the facility, an area that the reclusive nation appears to be preparing over the past few weeks for yet another nuclear test.
Images also reveal what appear to be several mining carts, but there is reportedly no indication of new material having been dumped, according to a report by US-based think tank 38 North. Satellite images also spotted "numerous personnel" in both the southern and northern courtyards of the main administrative area. However, it remains unclear if the renewed activity at the facility indicates that the regime of North Korean leader Kim Jong-un could be preparing for yet another nuclear test in the near future.
Reports about the activity come even as fears mount of Pyongyang gearing up for a potential sixth nuclear test. Experts at the think tank also suggested that personnel spotted at the courtyard of the command central area of the guard barracks were "possibly engaged in volleyball games". However, the report said no vehicles appeared to be visible on the test site's main access road.
"It is unclear if this activity indicates that a nuclear test has been cancelled, the facility is in stand-by mode or that a test is imminent," the report said. "The presence of a large number of people dispersed throughout the facility in the latest image, however, is unusual and almost assuredly a component of an overall North Korean deception and propaganda effort."
North Korea conducted its last nuclear test, the biggest yet, in 2016 which caused a 5.3 magnitude earthquake. The country has conducted dozens of missile tests in the past few months, claiming that it will continue to conduct such tests every week, even as tensions rise internationally. However, its most recent missile test, according to US officials, was a failure, making it the nation's second such failure.