Four makeshift hospitals and a local blood bank have been pounded by air strikes in Syria's embattled city of Aleppo in the past 24 hours, a group of doctors said on Sunday. A two-day-old baby was also killed in the bombardment of an eastern neighbourhood of Aleppo.
After an air strike on the hospital at 1am (midnight BST), the child's oxygen supply was cut off. A second strike on the hospital came after about nine hours, the Independent Doctor's Association (IDA), a group of Syrian doctors who support hospitals in the city, told Agence France-Presse.
In a statement, the IDA said, "The doctors could only yell for their colleagues to take cover and shield the babies."
The group added that the four hospitals that were hit – the children's hospital, Al-Bayan, Al-Zahraa and Al-Daqaq – would all be going out of service, "as a result of the escalating series of aerial attacks taking place against health facilities in Aleppo by Syrian and Russian warplanes".
Recently, in the densely populated eastern neighbourhoods of Aleppo, many hospitals have been damaged and medical staff have been killed. Eight days ago, a hospital in the eastern Maadi neighbourhood came under bombardment, injuring patients and staff.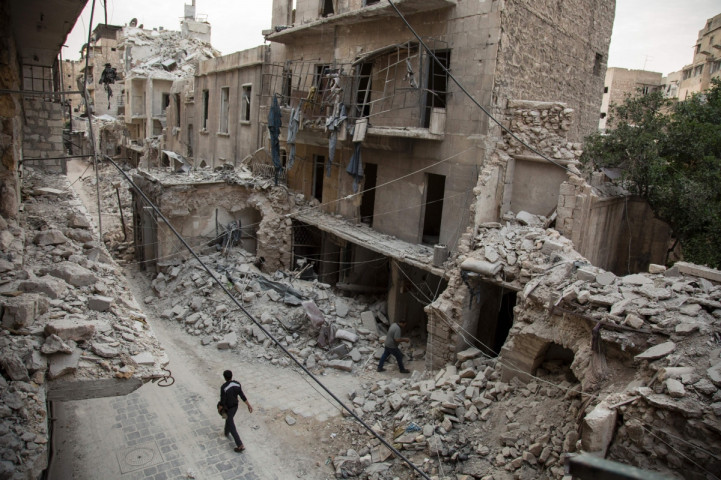 The World Health Organisation said that Syria was the most dangerous place for health care workers to operate last year, where around 135 attacks on hospitals and workers occurred in 2015.
Since the conflict began in 2015, more than 280,000 people have been killed and millions have fled homes to neighbouring Middle Eastern countries or to the shores of Europe.