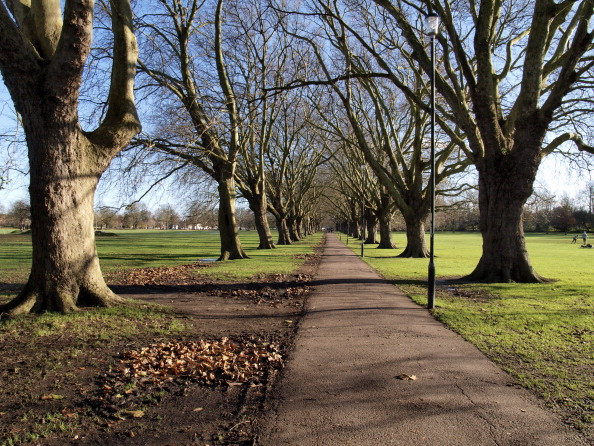 Two Libyan soldiers trained by the UK behaved like "two hunting dogs who had seen a wounded animal" taking it in turns to rape a man after leaving their barracks without permission, a court heard.
Moktar Ali Saad Mahmoud, 33 and Ibrahim Abugtila, 23, were stationed at Bassingbourn, Cambridgeshire, when the alleged attacks took place in October 2014.
The pair deny charges of rape and aiding and abetting rape.
More than 300 Libyan trainees arrived at the army base in June, but were sent back to Libya after the allegations surfaced.
Under an agreement reached at the 2013 G8 summit, up to 2,000 soldiers were to undergo basic infantry and junior command training in an effort to support the Libyan government in the wake of the Western-backed campaign which toppled dictator Muammar Gaddafi.
Prosecutor John Farmer told Cambridge Crown Court that the two encountered the alleged victim, aged in his twenties and a "complete stranger", in the centre of Cambridge at 3.26am on 26 October.
"One thing is certain is that [the complainant] had consumed a formidable amount of alcohol. He had been at a wedding on the 25th and came in to complete his night in Cambridge and he had drunk pretty steadily," Farmer said.
Farmer continued: "He was so drunk that even if it was suggested he was consenting he was in no fit state to consent. The primary case of the prosecution is he didn't consent."
He was caught on CCTV being led to Christ's Pieces park by the defendants.
"They behaved like two hunting dogs who had seen a wounded animal.
"They effectively took him over and, initially not using too much force and later more forcefully, kept him going in the direction they wanted him to go."
In the park, the defendants took it in turns to rape the man while the other held him down, Farmer alleged.
After the attacks, the alleged victim called police.
The court was played the man's 999 call, and subsequent tests confirmed that anal intercourse had taken place with both men.
The pair claim that the man consented to sex with them, Farmer said, and made up the rape claims when he was caught stealing money from them.
The trial continues.