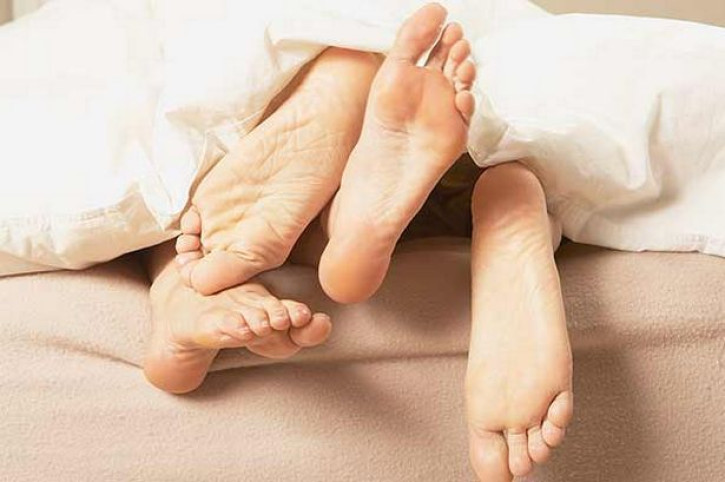 Two women in Germany have broken their bones and are reportedly in hospital after a threesome with a man went wrong.
The first woman has suffered broken bones on her feet and legs after she fell 10ft from a balcony in Bad Breisig. The second women apparently slipped and broke her arm and neck bones when she ran downstairs to help her friend.
Medics arrived at the apartment where the man explained about the incident. Police said the female victims were both naked.
The man in the threesome told police that "during the lovemaking, there was a positional quarrel", with one of the ladies leaning against a balcony railing, which led to her falling down.
Police said that it was an accident and that no charges will be made against them.
The names and ages of the victims "will not be released to spare their embarrassment," police added.
A newspaper commented on the incident saying "They better try bondage next time."
Other incidents
In 2009, Kung Fu and Kill Bill star David Carradine was found dead in the closet of a Bangkok hotel room with a cord wrapped around his neck and genitals, which led Thai police to suspect his death was an accident resulting from dangerous sex practices.
On 28 January 2008, a Pennsylvania woman, Kirsten Taylor, 29, was found unconscious in her Lower Windsor Township mobile home.
She and her husband regularly used electricity as part of their sex play, but it all went wrong when her husband Toby, 37, accidentally administered a lethal shock to his wife with the power cord from her hairdryer.
Taylor was taken to York Hospital, where she was pronounced dead. Police had charged Taylor's husband with involuntary manslaughter and reckless endangerment.
Note- An earlier version of the story had misquoted David Carradine's ex-wife Marina Anderson. The reference has been removed, and we apologise for the error.