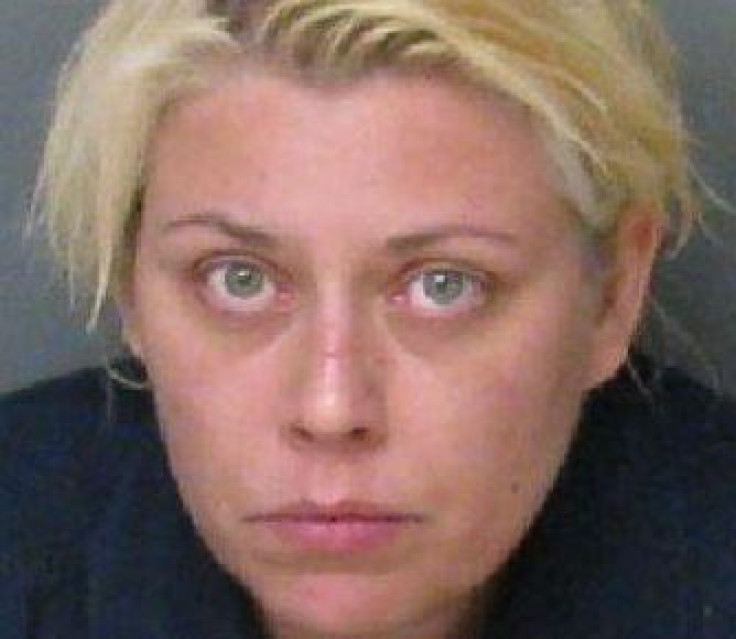 A North Carolina woman who walked in on her husband having a threesome has been jailed for 29 years after killing him and the couple he was having sex with.
Crystal Leah Gambino, 43, shot the three victims more than a dozen times with a .44 Magnum after finding them naked in bed together at her home in Alexis, a small town north west of Charlotte.
The singer-songwriter pleaded guilty to two counts of second-degree murder and one count of involuntary manslaughter and was sentenced on Monday (6 March).
The court heard how the triple killing unfolded after Gambino's husband – 42-year-old Giovanni Gambino – contacted another couple who were living together in a motel through a Craigslist advert.
On 29 February last year, he drove his daughter to school before picking up the pair – Geoffrey Glen Gilliland, 39, and Stephanie Lynn Sanchez, 33 – for a cocaine-fuelled threesome, the Gaston Gazette reported.
It's unclear if Crystal Gambino was part of the orgy, but something drove her over the edge. After opening the bedroom door to find the three naked in bed, she grabbed a .44 Magnum and opened fire, Gaston County District Attorney Locke Bell said in court.
She reloaded the weapon during the spree, firing off at least 15 times in total. Crystal Gambino then attempted to cover up the killings by washing bloodied bedding and removing the mattress.
She also used a wheelbarrow to take Sanchez's body outside before dumping her on a burn pile, covering her with debris. She left the two naked men on the bedroom floor, an autopsy report said.
She eventually gave up on cleaning the crime scene, leaving her home in Alexis Lucia Road to pick up her daughter from school. She then drove to a relative's house to confess.
Crystal Gambino originally faced three counts of first-degree murder, which would have brought her three life sentences without parole if convicted. But prosecutors struck a deal allowing her to plead guilty to one count of involuntary manslaughter – relating to the killing of her husband – and two counts of second-degree murder, relating to the other two victims.
Relatives of Sanchez and Gilliland slammed the more lenient sentence that followed. Sanchez's father, Eddie Heim, said in court: "Her life was worth more than that."
But Bell said he offered the plea after it was revealed the defendant suffered documented mental health problems. A jury might also not convict on first-degree murder if they believed it to be a crime of passion, he added.
The outcome could have resulted in three counts of manslaughter which would have meant just 15 years in prison, Bell said.