Tyler Posey and Bella Thorne have split and their relationship was 'bumpy towards the end' - report
Thorne has previously shared images where she poses intimately with Posey.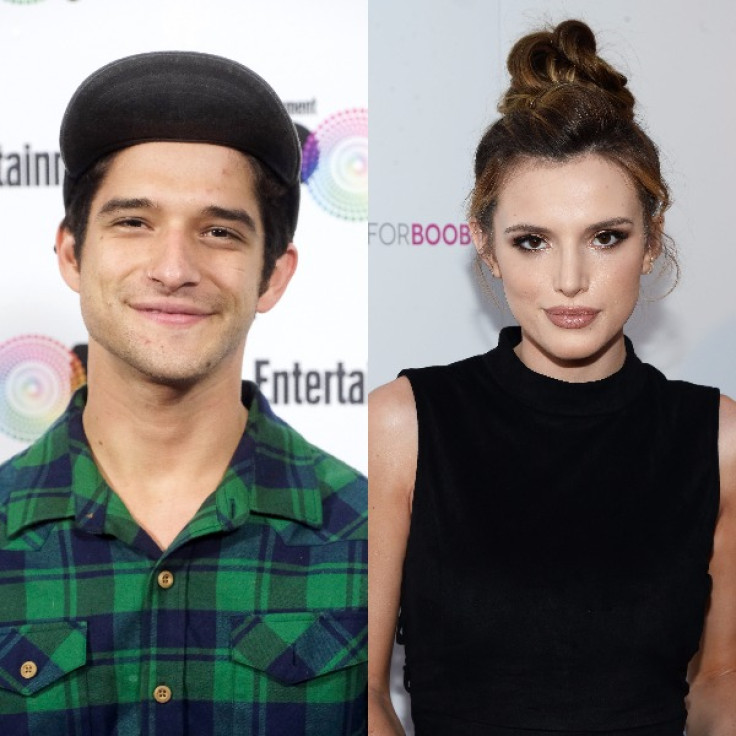 Bella Thorne and Tyler Posey have reportedly split after a whirlwind romance, a report by HollywoodLife claims.
The Teen Wolf actor was reportedly living with Throne during the time of their alleged split. "Bella Thorne has moved out of Tyler Posey's home after the pair broke up earlier this month. They are for sure dunzo after dating for several months but living together for just a month or two," an insider reportedly told the news outlet.
The gossip website claims that the 19-year-old model and actress has moved out of Posey's house after their "fiery relationship" hit a road block.
On 8 November, Throne took to Twitter to post a cryptic tweet that read: "I hate the mornings..that's when I think about you the most."
The Famous In Love actress is active on social media and in the past has shared intimate images of her with Posey, but according to Hollywood Life, their relationship hit rock bottom recently and Throne is reportedly having a hard time dealing with the heartbreak.
"They had a fiery relationship that was very physical. It was bumpy towards the end, but she finally grabbed her things and moved back to her own house that she bought earlier this year. Bella is having a harder time with the breakup than Tyler as she really misses him but things simply were not working out," the insider added.
Back in October, Throne gushed about her new boyfriend saying they are same person. "I was on Snapchat the other day and I did this Snapchat talking about farting, and I literally go on baby's Snapchat and he literally has a snap where he farts on the camera — it's so funny. I was like, 'Oh my God, me and my baby.' We're the same person."
IBTimes UK has reached out to the representatives of Bella Thorne and Tyler Posey on the alleged split and is awaiting a reply.
© Copyright IBTimes 2023. All rights reserved.