Move over Kanye West, Dwayne 'The Rock' Johnson 'wouldn't rule out' running for 2020 US presidency
The Rock expressed his desire to become Potus days after he urged fans to focus on their dreams.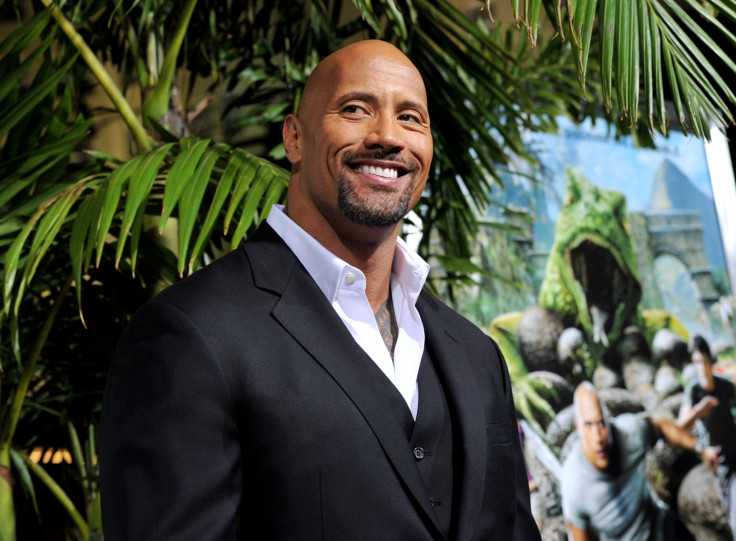 Soon after Donald Trump won the 2016 US presidential election, at least some fans may have cast their minds back to Kanye West's well-known 2015 MTV VMAs speech where he expressed his desire to run for the 2020 presidential election. But it appears the rapper will face some tough competition from Hollywood superstar Dwayne "The Rock" Johnson who is not ruling out the option either.
The 44-year-old Fast and Furious actor cited the recent presidential election that saw Trump emerge the winner and said "anything can happen".
In an interview with Vanity Fair, the WWE superstar expressed his desire to "help people" and what better way than becoming the US president?
"I wouldn't rule it out. It would be a great opportunity to help people, so it's possible. This past election shows that anything can happen," he told the news outlet.
Only days before, he had urged his fans to focus on their dreams and stay positive after it emerged that Hillary Clinton had lost the elections.
This is not the first time the wrestler-turned-actor expressed his desire to hold the most powerful office in the United States. In March, he shared his thoughts on taking over the Oval Office and said he found the idea "alluring".
"I care deeply about our country... and the idea of one day becoming President to create real positive impact and global change is very alluring," he wrote on his Instagram account.
Johnson has excelled in his career as an actor, WWE wrestler, and a movie producer and has over 70 million fans on the image sharing website. With four more years in hand to prepare for the upcoming election, The Rock can surely give it a try.
In 2015, American rapper West gave a 10-minute-long speech and concluded it by saying he wanted to run for president of the US in 2020.
"I don't know what I'm fitting to lose after this it don't matter though because it ain't about me, it's about new ideas bro people with ideas people who believe in truth. And yes, as you probably could've guessed by this moment I have decided in 2020 to run for president."
© Copyright IBTimes 2023. All rights reserved.