Tyra Banks gets her America's Next Top Model job back from Rita Ora, then tweets about her
The 26-year-old singer temporarily replaced the show's veteran host.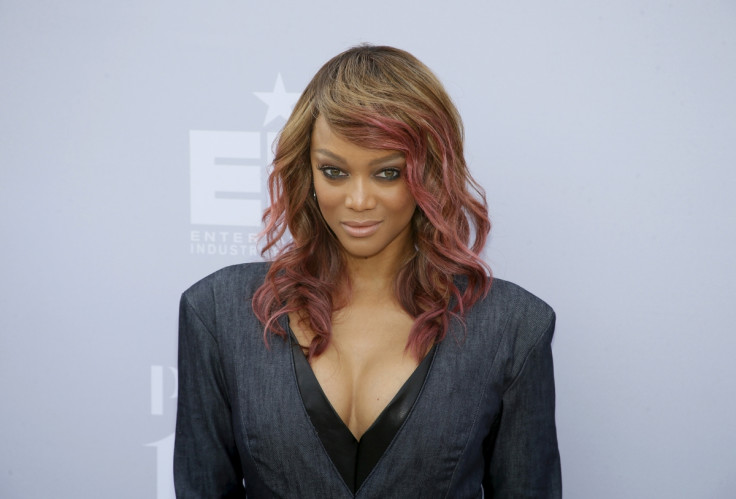 Rita Ora will be bidding farewell to her temporary role as host of America's Next Top Model as the show's veteran Tyra Banks will be returning after just one season away.
The former model – who handed over presenting duties to pop singer Ora just last year – confirmed that she will be making a comeback via Twitter on Thursday evening (16 March).
The 43-year-old showed some love for the Hot Right Now hitmaker, clearing up any brewing rumours of a rift between Ora and the show.
Banks, who created and began presenting the long-running reality television series ANTM, publicly tweeted to her 13.9k followers: "I missed my ANTM baby so Mama's back! #ANTM #ANTM24."
Commending the temporary host, she added: "Mizz @ritaora, you exemplify Business Boss Brand to the fullest! Thank you for all the amazingness you brought to ANTM".
Ora, 26, replied with: "Thank you Tyra! Was such an honour and pleasure being on your show. Everyone welcome Tyra back!
"Love to you all for amazing ride! Cannot wait for you all to hear my new music," she continued, as well as quoting one of Banks' tweets with "I love you!!!" showing all is well between the pair.
Perhaps going overboard with the social media love, Banks also wrote: "I'm so excited to hear the new music you have coming @ritaora. I hear it's bangin!"
According to TVLine, Banks will be back running the 24<sup>th cycle of the popular series after previously presenting the show for 13 years.
Executive producer Ken Mok explained: "Tyra has always been the heart and soul of the franchise and her absence was deeply felt by our fiercely loyal fans who missed their Queen of the Smize.
"We'd like to thank Rita Ora for being a great partner and total pro," he added. "She infused this new iteration of ANTM with passion and creativity and we wish her nothing but the best in her future endeavour," he added.
© Copyright IBTimes 2023. All rights reserved.