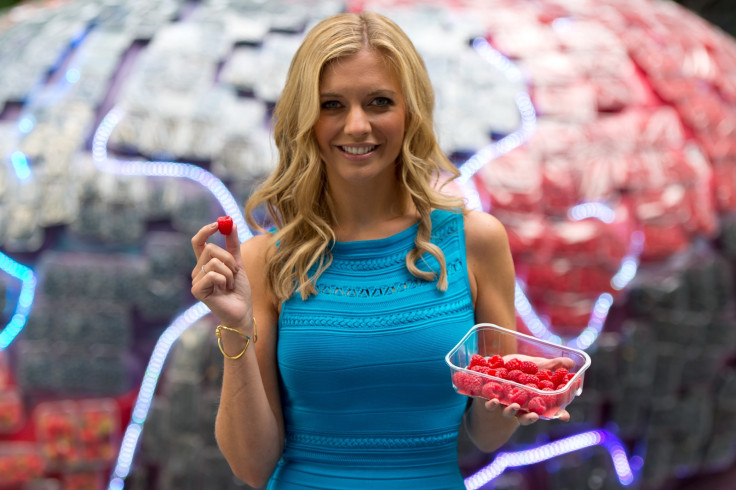 She has long been a small-screen pin-up with daytime viewers, but now Rachel Riley is appealing to the masses as an old video of her has just gone viral.
The Countdown hostess, known for her brains and beauty, is renowned for her good taste in form-fitting clothing on the Channel 4 show. One of her outfits dating from October 2015 has appeared to have gone unnoticed, however, until now.
The 31-year-old blonde presenter and mathematician appears to be braless underneath a pretty pink dress she wore for one episode on the game show which clung to her slim figure and featured an asymmetric neckline.
Some 18 months on and the clip of that particular episode has finally caught the internet's attention and gone viral. As it stands, it has amassed more than 300k views.
The video is even in slow motion at some parts to ensure watchers are given full view of Riley's assets.
It has also attracted comments from excited fans including "Nipples are fun", as the video continues to garner hits.
Despite the bubblegum pink dress showcasing Riley's lack of supportive underwear, the design is modest with a fairly high neckline and above-the-knee length.
Oxford graduate Riley joined Countdown at age 22, replacing Carol Vorderman. With her passion for popularising maths and science she has gone on to co-present The Gadget Show on Channel 5 and It's Not Rocket Science on ITV. In August 2016, it was announced that Riley would present Sky Sports programme, Friday Night Football.
In 2013 she also became a contestant on the BBC celebrity dance show, Strictly Come Dancing, where she met her current partner, Pasha Kovalev.