Tyson Fury attacks 'silly old man' Chris Eubank for aiming Nick Blackwell threat at George Groves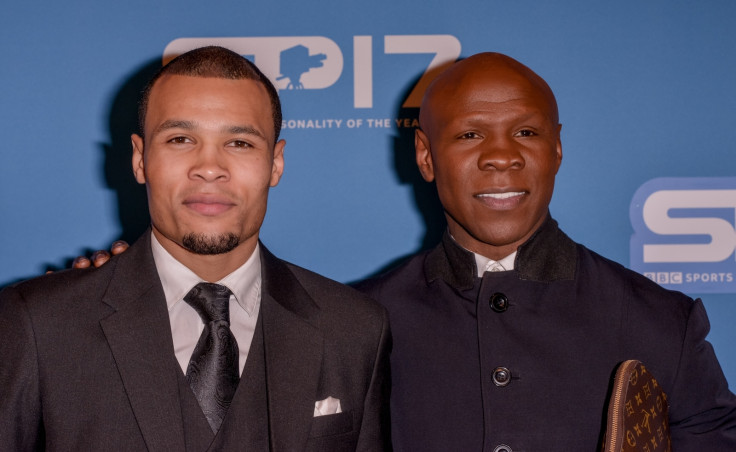 KEY POINTS
Eubank Snr tweeted Groves, warning he is trying to protect him from a major injury.
He referenced Eubank Jnr's win over Blackwell, which forced the latter into a coma.
Fury among the many to condemn the Eubanks for their insensitive approach.
Tyson Fury has accused Chris Eubank Snr of trying to use Nick Blackwell's horror injury as a threat ahead of his son's world title fight against George Groves.
Blackwell was placed in an induced coma after suffering severe head injuries in his stoppage defeat to Eubank Jnr in March 2016, retiring from the sport as a result.
Groves and Eubank Jnr meet in the semi-finals of the World Boxing Super Series with the WBA and IBO super middleweight titles on the line on 17 February and on Wednesday evening. Eubank Snr posted a warning to Groves on Twitter, including a video interview of an emotional Fury discussing the night when Blackwell was taken to hospital. "Take a look at this video and you'll understand why I am protective to you," Eubank wrote in a tweet directed towards Groves.
"I have never seen Tyson Fury so emotional and who needed a hug after he witness what real fighting looks like. We warned him and I am now looking our four you as my care is real."
Eubank's comments were widely condemned, with many users criticising labelling it a "cheap move" and one accusing the former world champion of "crossing a line."
None were more scathing than Fury himself, who was tagged in the original tweet, labelling the elder Eubank a "silly old man" and backing Groves to "annihilate your son" when the two meet later this month.
"You are a disgrace trying to use the Blackwell situation as a threat to George Groves and even tag my name in something so sick," former world champion Fury replied. "You silly old man, get a life. Billy Joe Saunders will annihilate your son again whenever he is ready for another loss."
Fury was referring to his friend and stablemate Saunders' 2014 win over Eubank Jnr, which still stands as the 28-year-old's only defeat as a professional.
This is not the first time the Eubanks have been accused of making insensitive comments over the wellbeing of boxers inside the ring.
In September 2016, Eubank Jnr mocked Kell Brook after his world title defeat to knockout king Gennady Golovkin, a contest that was ended in the fifth round when Brook's trainer Dominic Ingle threw in the towel. The Sheffield-born fighter had already suffered a fractured eye socket at the hands of the destructive Kazakh, with Brook later admitting his camp's decision to stop the fight probably saved his career.
In the immediate aftermath of that fight, Eubank tweeted to Golovkin: "If you want to fight with a real British middleweight, come get some. My corner don't own towels."
Eubank Jnr's comments came just six months after the incident that ended Blackwell's career, with Frank Warren among the high profile names to slam the father and son for their blasé stance.