UAE and Saudi Arabia to donate $100m to Ivanka Trump fund
Donald Trump had criticised the Clinton Foundation for accepting Gulf donations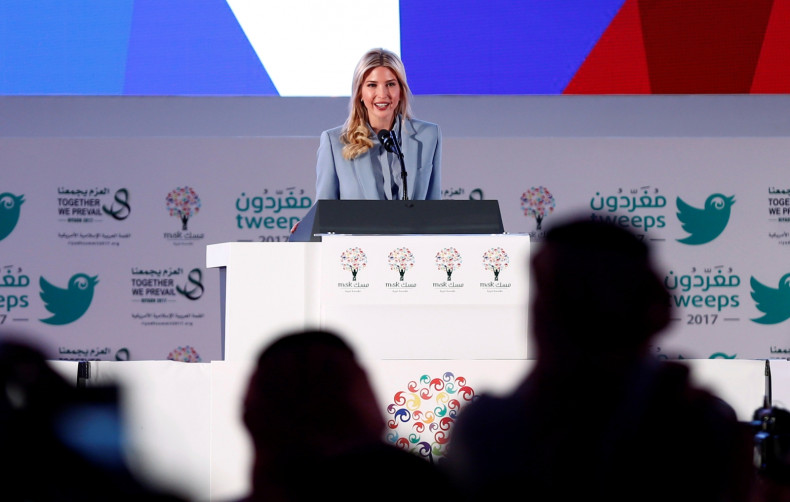 A fund that was set up by Ivanka Trump to help female entrepreneurs is set for a significant boost.
Following Donald Trump's first foreign trip over the weekend, which began in Saudi Arabia, the Gulf state along with the United Arab Emirates are poised to donate $100m to the World Bank fund.
The announcement came from the World Bank President Jim Yong Kim as the Trump family visited Saudi Arabia.
"We thought it was a fantastic idea," Kim said. "But we had no idea how quickly this would build. This is really a stunning achievement. I've never seen anything come together so quickly, and I really have to say that Ivanka's leadership has been tremendous."
The UAE's ambassador to the US, Yousef Al Otaiba, said that the donation reflects "our commitment to empowering women in our region and builds on the progress we have made in our country, where women play a role in every segment of society."
The donation came despite several criticisms from President Trump during the campaign which saw him attack the Clinton Foundation for accepting donations from repressive Middle East regimes such as Saudi Arabia.
According to USA Today, Donald Trump said: "Saudi Arabia and many of the countries that gave vast amounts of money to the Clinton Foundation want women as slaves and to kill gays. Hillary must return all money from such countries!"
With this in mind, some have called for the money to be strictly vetted and transparent including Norm Eisen, former ethics official for the Obama Administration who told NP: "In my view foreign government donations to a fund run by a reputable international organization like the World Bank for a good cause are generally acceptable."