Uber to give wheelchair users free rides to polling stations on election day
Car share giants team up with charity Whizz-Kidz to promote new accessible vehicle hire.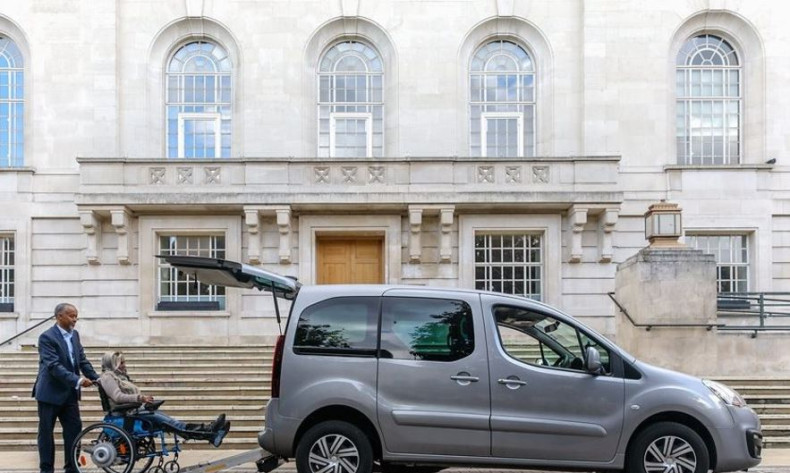 Uber is to provide wheelchair users in London, Manchester and Birmingham with free rides to vote in the general election.
The app company said it would pay for journeys up to £10 to and from polling stations between 7am and 10pm on Thursday (8 June).
The joint initiative with charity Whizz-Kidz was announced to promote the company's uberACESSS service, which offers wheelchair-accessible vehicles.
Ruth Owen, chief executive of Whizz-Kidz, said: "Exercising your right to vote is such a fundamental milestone in transitioning from childhood to adulthood. For many young wheelchair users across the UK, this year will mark the first time ever they've been eligible to vote in a General Election, so it's important that the barriers that can stand between them and making their voices heard are removed.
"We're delighted, then, that our Travel Alliance partner Uber are making things easier by providing free UberACCESS rides to polling stations in major cities. We hope Uber's generous move will inspire many young wheelchair users to get out and vote on June 8th."
Existing uberACCESS will be given a promotion code to access the free rides, while new users will be sent the code by Whizz-Kidz. Riders will then receive two free journeys worth up to £10 each.
Uber, whose growth in London has sparked protests from the city's iconic black cab industry, launched its wheelchair-friendly service following criticism that unlike London's black cabs, regulations do not require its cars to be wheelchair accessible.
Jo Bertram, regional general manager of Uber in the UK, said: "Accessing convenient, safe and affordable transport can sometimes be a challenge for wheelchair users. That's why we're proud to offer a fully wheelchair accessible option in London, Birmingham and Manchester with many more cities to come.
"Everybody should be able to have their say on election day, so we're delighted to work with Whizz-Kidz to offer young wheelchair users an easy way to get to the polls."