Ubisoft unveils first look at Eagle Flight 'capture the rabbit' multiplayer gameplay
Ubisoft showcased an interesting spin on traditional multiplayer modes at its E3 2016 conference, with an extended showing of Eagle Flight - a raptor-bird-dogfighting virtual reality game for Oculus Rift and HTC Vive and a launch title for Sony's PlayStation VR.
Oculus founder Palmer Luckey joined five others in a team-based capture the flag multiplayer session with a difference - namely that the flag was a rabbit. After catching the rabbit, the holding team was seen racing back to their base (perch) with the catch of the day, while the opposing team had to chase down the player/bird carrying the spoils.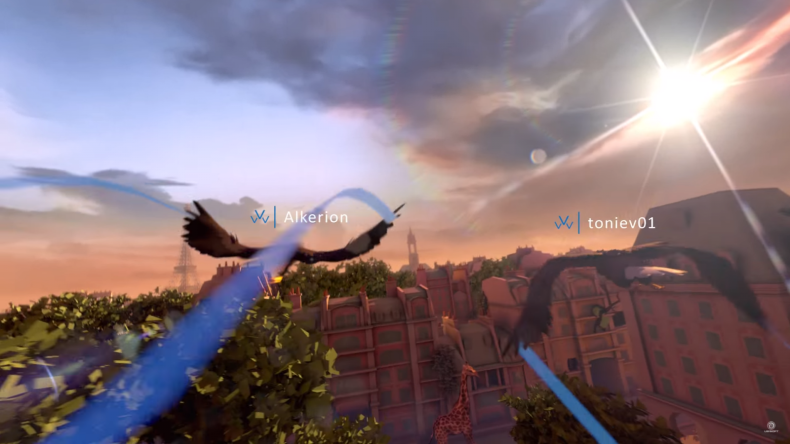 The VR game's six-player multiplayer battles are set against the backdrop of a gorgeous pastel-shaded Paris. You can see the E3 2016 showing in the below video.
While the actual combat seemed a tad basic, the first-person view of an eagle soaring through the streets, through speed-boosting wind vents and between obstacles certainly looked rather exciting. The game, which also includes a separate single-player mode, was shown in a very basic, proof-of-concept form at Gamescom 2015. IBTimes UK tried the playable demo in Cologne and enjoyed the brief time spent role-playing as a bird of prey.
Eagle Flight - developed by Ubisoft Montreal - is set to launch for Oculus Rift and HTC Vive in Autumn 2016 and as a launch title for PSVR in October.