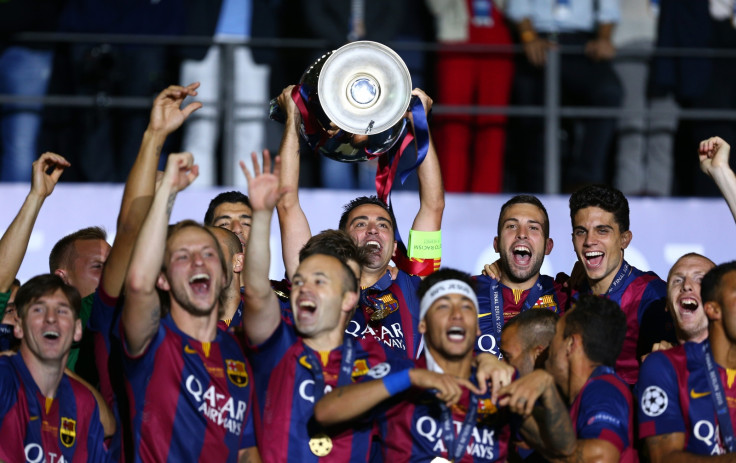 The Champions League could feature fewer teams in the group stages under new proposals being considered by Uefa. European football's governing body is weighing up the introduction of more knockout rounds for its premier club competition, thereby leading to two 'super-league' groups of eight teams.
A spokesperson for Uefa has confirmed it has been in dialogue with Europe's leading clubs over the proposed revamp, but has insisted nothing has been decided yet. What's more, it is highly likely that the current structure of the tournament will remain in place until the end of 2017-18 because of the TV rights deal.
"Uefa is in constant contact with all stakeholders, including the clubs, on all football matters," a Uefa spokesperson told The Guardian. "Therefore, any plans to evolve the format of our club competitions would be coordinated and negotiated together with them. There are currently no concrete proposals on the table since we are at the beginning of a new cycle [2015-18] of our club competitions."
One apparent motivating factor behind the proposed change is to ensure that the continent's most established teams avoid the lesser sides at the group stage. An example cited during the discussions was when Real Madrid − the 10-time champions of Europe − faced the little-known Belarusian side BATE Borisov in the 2008-09 season. Their two games attracted low viewing figures, something Europe's elite clubs are keen to avoid.
It is said that the proposed changes are being driven by continental clubs' concern that they are unable to compete with the huge revenues generated by the Premier League. However, critics of the plan fear it will mark the first step towards a much-discussed European Super League.