Uefa will relax Financial Fair Play regulations this summer, a decision that will receive a mixed response from clubs across the continent.
The rules that govern how clubs financially operate were introduced in 2011 and saw both Paris Saint-Germain and Manchester City fined £49m in 2014 for falling foul of is restrictions.
Uefa president Michel Platini has said FFP regulation will be "eased" in the coming months with the organisation's general secretary Gianni Infantino later confirming there are ongoing talks with Europe's elite over what amendments will be made.
FFP's fundamental principle is to ensure clubs who enter its competitions operate within their means and "break even" after conducting their business of buying and paying their players, safeguarding them from unsustainable debt. Platini described the plans as an effort to stamp out what he once called "financial doping".
Has Financial Fair Play worked?
At a glance, it has worked. Overall net losses across Europe have fallen from from €1.7bn in 2011 to €400m in 2014.
But its current format has raised concerns. Critics suggest it is too inflexible and only benefits those who reap the awards of the biggest commercial and broadcast revenues, such as Real Madrid and Manchester United, strengthening the financial status quo in which such clubs exist.
It is argued this prevents others from closing the gap on the elite and discourages investors from buying other teams looking to enter the fray.
Manchester City and PSG would fall into this category, having been unable to spend as freely as their colossal financial backing would allow them, while clubs such as AC Milan can argue the rules make them a less attractive proposition for potential buyers who will need years of measured investment to make the club competitive again.
Bad news for Liverpool and Arsenal
The changes could signal bad news for Liverpool, though. Club owner John W Henry and Fenway Sports Group have been keen to see FFP implemented in a sterner fashion, stating in the summer of 2014: "The biggest challenge for us has been the ignoring of Financial Fair Play."
The club remain a strong advocate of the living-within-your-means approach and having just dropped out of the top four, a restructuring of the rules could see them drop off further.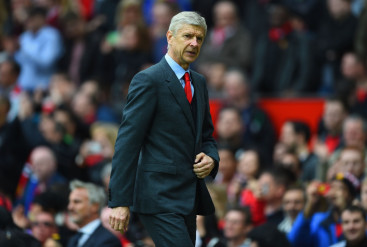 Arsene Wenger is also likely to be aggrieved. The Arsenal boss is proud of the club's economically sustainable business model and freely criticised the manner in which Chelsea and Manchester City have operated over the years.
However, the prudent Frenchmen believes pressure on Uefa comes from outside England, with Premier League clubs set to benefit greatly from the new £5.14bn television deal.
"It looks like there's an international pressure to make these rules more flexible because of potential investors in other countries," Wenger told reporters on 19 May. "I believe the television contract in England has pushed some other clubs in Europe to want this to be a bit more flexible for them so they can compete better with investors investing in their clubs.
"I believe it's more down to counteracting the potential investments of the English clubs by the other European clubs. The pressure came more from the other European clubs."
Pressure for change in FFP will be bolstered by the 10 separate legal challenges Uefa is facing, a battle led by Jean-Louis Dupont, the Belgian lawyer made infamous in the mid-1990s for his role in the first ever Bosman transfer ruling. Uefa could begin to revise its rules by the end of June, when its committee meets in Prague.