UFC light heavyweight champion Daniel Cormier has revealed he is unsure if anyone outside the top four of the light heavyweight division can actually compete.
The light heavyweight division was once the marquee weight class of the UFC with various stars such as Tito Ortiz, Randy Couture, Vitor Belfort and Chuck Liddell competing. However, the situation is very different now.
There are very few prospects to get excited about now, while the light heavyweight title was last defended in October 2015, making it 17 months since Cormier successfully defended his title against Alexander Gustafsson at UFC 192.
A big factor was Jon Jones' suspension, who was originally supposed to face Cormier in a title unification bout at UFC 200 before he was pulled. Cormier was then later supposed to defend his title against Anthony Johnson at UFC 206 but had to pull out through injury.
The rematch between the two hard hitters will take place 8 April at UFC 210 and as his preparation continues, the champion spoke on the current state of the division.
"It's a very top-heavy our division," Cormier said as quoted on MMAJunkie. "You have Anthony and myself and Jones when he gets back [from suspension] and Gustafsson, but I just don't know if the rest of those guys can actually compete."
"For me, it's not even about those guys. I've got my next three fights mapped out: I've got to fight Anthony Johnson, I've got to fight and beat Jon Jones and then I have to fight and beat Jon Jones again. Then I will have accomplished everything I could have ever accomplished in the sport of mixed martial arts."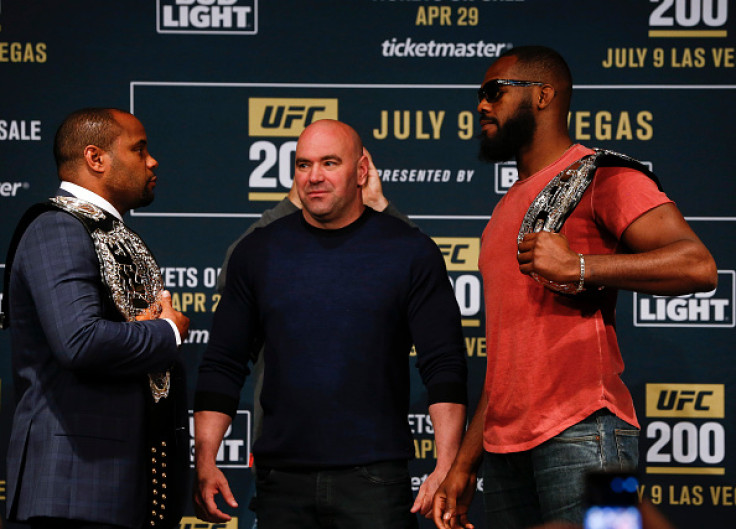 Despite acknowledging the imbalance of the division, the Olympian is unconcerned about its future as he is coming close to the end of his career. Cormier is also not worried about Misha Cirkunov, the most prominent light heavyweight prospect, who has a 4-0 record in the UFC.
"I don't really have to worry too much about Cirkunov, because by the time Cirkunov is ready to fight for a championship my journey may be complete," he added. "I'm not too worried about those young guys. That's going to be for the guys that are in their mid-20s and early 30s to worry about. I'm 37, going to be 38 [on] March [20], so I know what I'm doing."