Uganda denies agreement to take in thousands of African migrants paid $3,500 to leave Israel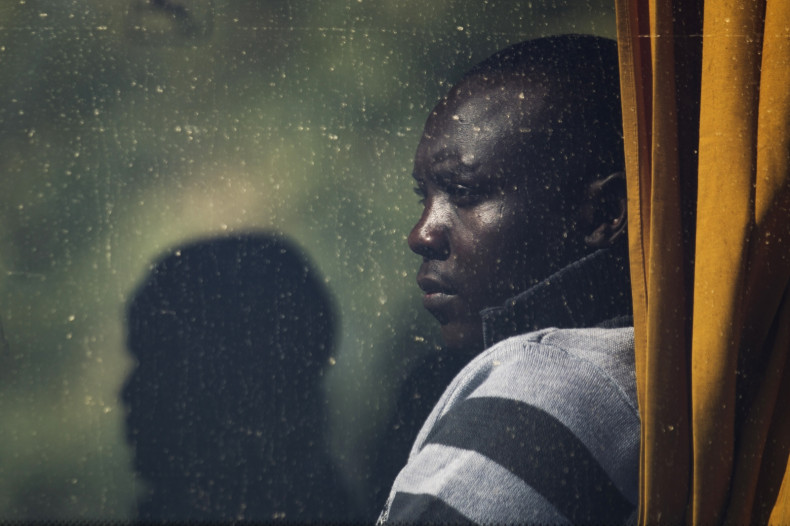 Uganda has denied that it agreed to take in hundreds of Eritrean and Sudanese refugees that have been paid $3,500 by the Israeli government to leave Israel for a 'safe' third country in Africa.
Ugandan officials told a local newspaper that no agreement with Tel Aviv over taking in migrants that have fled violence and political repression in Sudan and Eritrea and made the long and perilous journey to Israel over the Sinai Desert.
Like any other nation, Israel is bound by international law not to return refugees to countries where they are in danger, the country has recently bypassed these laws by paying migrants to return to a "third country".
Israel has never officially confirmed which countries have agreed to take in refugees, but NGOs have documented hundreds of Eritrean and Sudanese asylum seekers being returned to both Rwanda or Uganda.
But migrant and refugee groups in Israel have claimed that despite assurances of safety, many migrants that have returned to Uganda have found themselves deprived of promised documentation and packed into slum refugee camps.
Migrants in Israel have told IBTimes UK that many of their friends and relatives who take the money are never heard from again. Others us the cash to make the perilous journey across Africa to Libya and attempt to reach Europe, where they face the threat of kidnap and murder.
Israel's Ministry of Interior has always declined to reveal how many migrants have been sent back to Uganda and Rwanda, confirming only that 1,205 left 'voluntarily' between 2013 and 2014. An Israeli government spokesperson did not reply to requests for comment this morning.
Critics argue that many migrants, packed into Holot desert detention centre in the Negev, feel they have no choice but to take the money. One refugee, Anwar Suliman, wrote in IBTimes UK earlier this month that the conditions in Holot drove many migrants to take the chance.
"The categorical denial of the Ugandan government is alarming and illustrates the disparity between Israel's assurances and the reality on the ground," stated the Hotline for Refugees and Migrants in a report issued Wednesday.
"The testimonies we've collected indicate that many asylum-seekers who were sent to Uganda discovered that despite what Israel promised them, they have no legal status in Uganda, cannot rent an apartment, work or file an asylum claim.
"The latest report proves once again that Israel is indifferent when it comes to the lives of asylum-seekers, forcing them into dangerous journeys without any guarantees to their safety."
Uganda's New Vision newspaper quoted state minister for foreign affairs, Okello Oryem, as saying there was no formal agreement between Uganda and Israel on the repatriation of asylum seekers.
"I have talked to the minister of Internal Affairs and my permanent secretary and there is no such agreement, unless it is being done illegally," he said.
The newspaper to the permanent secretary of foreign affairs ministry, James Mugume, as saying: "We do not have any arrangement for receiving refugees from Israel."
The policy of paying migrants to return to Africa is controversial in Israel, not least after reports earlier this month that the government may begin sending refugees back to a third country even without their consent.
Yochi Gnessin, who heads the State Prosecutor's Office department that deals with illegal immigrants, told Ha'aretz in March: "A person who is offered a move to a state that does not constitute a danger to their life or their freedom does not have the right of veto."
A total of 42,000 Eritrean and Sudanese refugees live in Israel, many of whom have been in the country for several years, speak Hebrew and live in a well-established African community in south Tel Aviv.
But in recent years the influx has provoked significant backlash, with racist attacks on migrants increasing and politicians branding Africans in Israel as "infiltrators". Hundreds have been ordered to move to Holot detention centre in southern Israel, where they are urged to return to Africa.