I was an activist in Sudan and when the conflict began in Darfur I was working against the government. I was arrested and spent a month in jail and when I got out my family and friends said that if I don't leave Sudan I will either end up back in prison or dead.
So in 2003 I decided to go to Libya and carried on working against the Sudanese government there. They were killing my people in Darfur and so I continued my activism. I stayed five years but then Gaddafi signed a deal with Sudan to deport Sudanese activists from Libya, so we had to leave.
Many of us talked about going to Europe but then another friend said, why don't you go to Israel? He said it was a democratic country and he could help me get there. So in 2008 I crossed the border into Egypt. At that time Hosni Mubarak was also sending activists back to Sudan so I only spent two days there.
I paid $600 to Bedouin smugglers to get across the desert, and after a day in Sinai they pointed out the Israeli border and we crossed. There were 14 of us and it was dangerous because in those days the soldiers would shoot at refugees trying to cross.
We met a military patrol and were arrested and taken to Sarohnim Prison, which is only five minutes away from Holot detention centre, where I live today. After five months in prison I was given a three-month visa, which had to be renewed every three months.
I settled in Tel Aviv and found work in a couple of hotels, and in my spare time I worked with the Sudanese community. We have many people who don't know the language and so on and I speak Hebrew very well. Many Sudanese and Eritreans do. So I helped them learn.
When I went to renew my visa I was told by the Israelis that I had two choices: to go back to Sudan or to go to Uganda. I told them: Uganda is not my homeland. Sudan is my home but it is too dangerous for me to return there. They said: You have to go to the camp and we don't know for how long.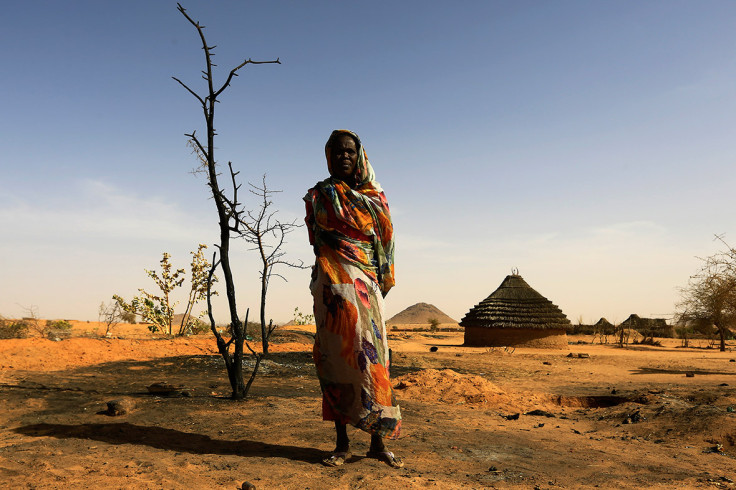 The camp is Holot. It is an 'open prison' in the middle of the Negev desert, at least 70 kilometres from the closest city. Our lives here are not easy. The camp is far from everywhere. In the summer it is very hot, in the winter it is very cold. I have been offered money to go back, every day the government approaches people and tries to persuade them to go back.
Some people have taken the money. People think they cannot go on – they think, if I am to die, I have to die in my land. If you decide to go back to Uganda the Israelis give you travel documents for three months. But when you arrive in Uganda they take away the documents and you don't have any ID: then if the authorities catch you they send you back to Sudan.
We have some friends who went back three months ago and who have since been killed. I have a lot of friends who have gone back to Sudan and no one has heard of them again. Maybe they have been killed, maybe in prison, we don't know. The situation in Sudan is dangerous now, everywhere is war.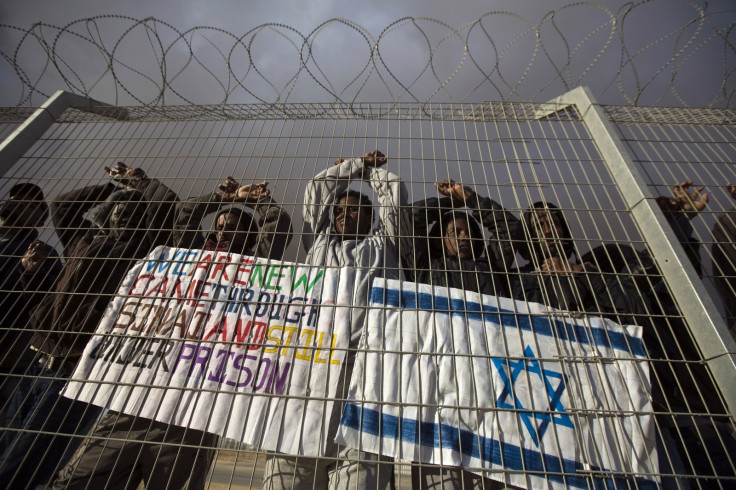 There is a new law that allows you to stay in Holot for 20 months, after that you go to Saharonim Prison or you choose to go back to Africa. I have been in Holot for one year and two months, and so I don't know what I will do when my time runs out. I can't return to Africa, not when I have seen what happens to my friends there.
In the meantime, we try to make our community here stronger and try to help each other. I feel that some help will come. I am optimistic because I have nothing to lose. If I wasn't optimistic, I think I would go mad – as many people in Holot do. We have a very difficult life in Africa and in Israel, but you have to be strong. I live my life, and I give my life to God. Maybe tomorrow or after tomorrow, He will give us a hand.
Anwar Suliman is a Sudanese refugee currently detained in Holot detention centre in Israel.