Rights group have claimed Uganda's upcoming presidential elections cannot be fair, free and credible as a new bill, which is still to be signed off by President Yoweri Museveni, could further curtail the freedom of civil society groups to hold politicians accountable.
Some 15 million Ugandans will head to national elections on 18 February but a fifth term for Museveni, extending his 30-year rule, is seen as a foregone conclusion. In power since 1986, Museveni's popularity has been losing steam and turnout is expected to be low, according to some analysts.
The government is facing public discontent on issues as diverse as corruption, youth unemployment and the rising cost of living. However, the Ugandan government and ruling party officials have been accused of forbidding all candidates from campaigning freely and voters from making informed decisions as independent groups face renewed threats.
NGO bill: a threat to civil society?
In a phone interview, Maria Burnett, senior researcher in the Africa Division at Human Rights Watch, highlighted how civil society is discouraged from criticising the government because of the existence of "broad and vaguely worded laws criminalising various contents of speech".
Investigating and exposing issues is about to become all the more difficult, as Uganda's parliament has already passed the Chapter Four Uganda Non-governmental Organisation Act Bill – dubbed the NGO Bill – on 27 November 2015.
While it is not clear whether Museveni will sign the new bill into law before the elections, Burnett said it could further eat into civil society space as "it contains vague and undefined criminal offences for which NGO workers may be found liable".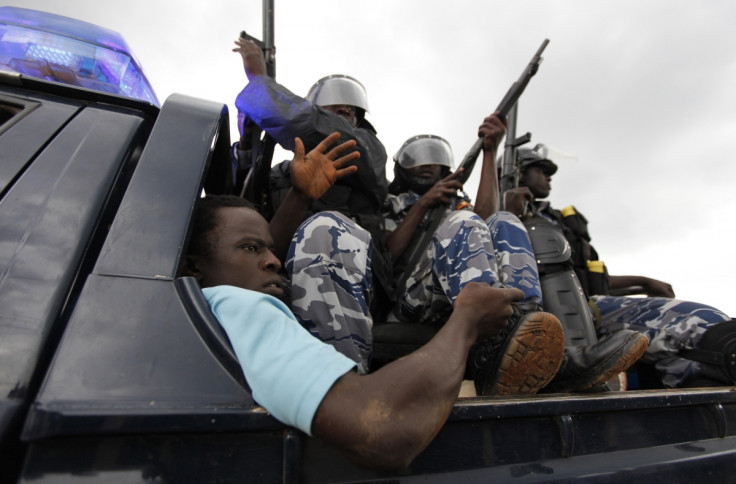 Indeed, one of the new offences outlined which carries up to three years in jail – the criminalisation of "(any) act which is prejudicial to the security of Uganda and the dignity of the people of Uganda" – poses the question of who is the definer of what can violate the dignity of all Ugandans or the interests of the nation?
"Ultimately, it is an extremely non-specific thing and we are concerned about these laws that criminalise non-specific conducts," Burnett explained. "People can't comply with laws they cannot understand, and so as people seek to comply with a vague law, they do less and speak less for fear of violating someone else's interpretation of that law."
Ofwono Opondo, a government spokesman, argued in May 2015 that the NGO Bill was necessary to force the sector to be transparent and accountable. "Some NGOs have been found to be involved in extortion of money from the public, financial fraud, money laundering and human trafficking especially of vulnerable children," he said in a statement. "Everybody should be governed by the law. Parliament, judiciary and executive are all governed by the law so why don't NGOs want to be governed? Uganda is at a stage where it is consolidating the rule of law."
Walking on eggshells for fear of reprisals
People in Uganda are currently walking on eggshells on many issues, Burnett said, which "can really discourage effective recommendations because if NGOs say: 'To solve this problem the president should do X,' that is seen as confrontational and embarrassing for the president."
These intimidations ultimately have a "chilling effect", as an NGO leader from the western town of Fort Portal – who asked to remain anonymous – explained. "What happens here is that now people are in a state of self-censorship. They know things are wrong but people don't want to get on to bad terms with the government."
He added: "(NGOs) just don't want to get into conflict. They are afraid to question things (and) they fear concentrating on governance and accountability issues."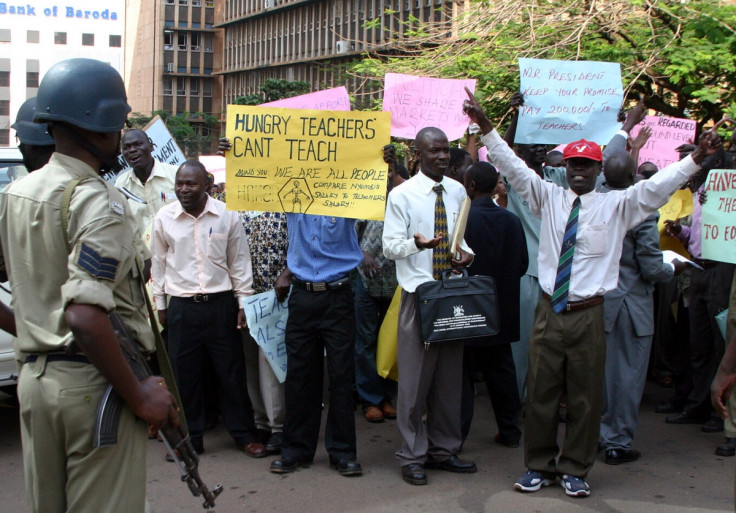 Accused of 'inciting violence'
One such example was that of Oxfam and the Uganda Land Alliance, a group of 60 local and international NGOs working on food and land reform, which documented land grabbing and alleged links to financial interests for the First Family.
In September 2011, the group made allegations that more than 20,000 people had been evicted from a state-owned forest in Mubende and Kiboga districts to clear the way for a British forestry firm. Following the report, the internal affairs minister Hilary Onek demanded the NGOs apologised to Museveni personally, and threatened them with charges of "inciting violence".
"The government never produced evidence that the NGOs were actually incorrect in their research. NGOs should be able to document issues, without fear of facing criminal charges of violating the dignity of the president or Ugandans," Burnett said.
These laws not only limit access to information for voters, but are also a threat to the nation's ability to hold free and fair elections. "Even if the bill is not passed before the elections, just the fact that it has been debated over the last year has had a chilling effect already, with incidences on the civil society, and that has an impact on the (election) campaign now," Burnett added.