Ugandan security forces have been clamping down on local media for broadcasting or printing content criticising the government or highlighting key issues, ahead of the East African country's national elections.
Some 15 million Ugandans will vote on 18 February but a fifth term for current President Yoweri Museveni, extending his 30-year rule, is seen as a foregone conclusion. In power since 1986, Museveni's popularity has been losing steam and turnout is expected to be low, according to some analysts.
The government is facing public discontent on issues as diverse as corruption, youth unemployment and rising cost of living, but rights groups say state agencies and officials – including police, security officials and local commissioners – have been intimidating and threatening journalists to limit critical public reporting and debate.
Rural media most targeted
Tactics to obstruct speech critical of the government are especially prevalent in rural areas and target non-English radio broadcasters outside of the capital Kampala, where Human Rights Watch (HRW) says most Ugandans still rely on the radio in local language as their primary source of information.
"There is a certain amount of tolerance [towards radios] in Kampala, particularly in English-speaking media and to some extent on social media, but these are elite means of communications that are ultimately not the environment where the vast majority of Ugandan voters are getting access to information about issues," Maria Burnett, senior researcher in the Africa Division for HRW, told IBTimes UK in a telephone interview.
Journalists and media houses face threat of suspension or dismissal for "being seen to provide the opposition with a platform" or reporting on issues deemed sensitive by local authorities. In some cases, police or district authorities accused a number of journalists of "causing instability" or "inciting or encouraging violence" for covering opposition events or certain issues.
In Burnett's words: "For the upcoming election to be free and fair, citizens need to feel they can discuss issues, and if that is corruption, mismanagement of funds or access to health services, which are all legitimate election issues."
Facing bribes and threats
A radio journalist from Lira, who asked that his name be withheld, explained: "When you're restricted, you're already biased (...) If you are investigating properly, the state may come after you. They bring in your personal life and family. You get demoralised. You drop this (story). If the story is sensitive, there's a threatening factor."
Recently, for instance, two journalists operating in rural areas in Jinja District (eastern Uganda) and Hoima in the west were suspended separately for hosting opposition leader Dr Kizza Besigye (see Uganda elections 2016: Who are the main candidates?). Officials later denied having played a role in the reporters' redundancy.
Journalists – who work for both private and state-owned media houses – told HRW that they were offered "money, trips and training" in exchange for glowing coverage of the ruling National Resistance Movement (NRM) party by presidential and NRM representatives. Many of the journalists interviewed said they were afraid of refusing these pay-offs, for fear of reprisals.
While retaliation is not always violent, many journalists find it difficult to decide to stick their neck out on certain issues, because of the limited employment, low wages, poor job security or absence of long-term contracts and the fact a number of media houses do not provide legal representation.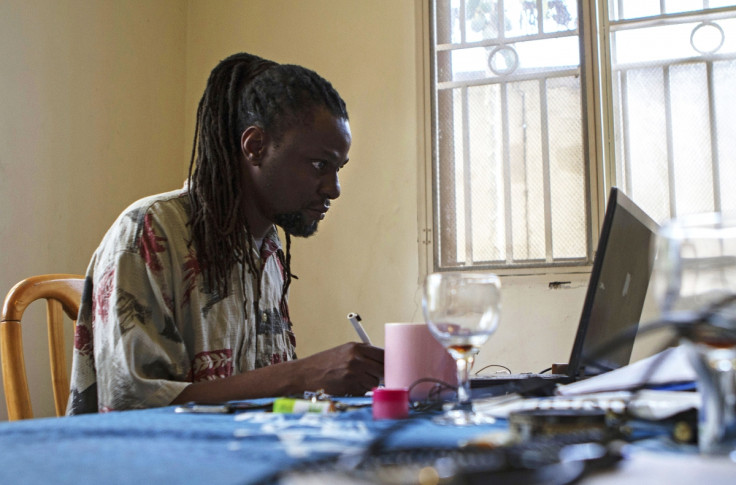 Decades-long tactics
These tactics echo those used used during previous elections, as Burnett recalled, when journalists perceived they could not do a fair and balanced work on a number of issues.
"Clearly, the media plays a critical role at district level in the discussion of ideas or issues and we have been very concerned that in the run-up to past elections, it became increasingly difficult for journalists, at the district level outside of Kampala, to host the opposition, discuss issues without fear of reprisals," she said.
These views are shared by local journalists. "If you refer back to the 2011 elections, you'll see that some journalists and candidates were beaten, jailed. [This time] supporters will be arrested, beaten," a radio station manager from Soroti added. "It's going to be a test period for all of us."
In a recent report, HRW underlined how it had identified a great number of human rights abuses – including the basic right of freedom of expression – since 1999.
Most recently in May 2013, Ugandan police raided two newspapers, The Red Pepper and the Daily Monitor, and radio station KFM after the publications reported on a falling out among army generals over whether Museveni's son was to succeed him. A few days earlier, the newspapers had printed a leaked confidential memo by a senior general, David Sejusa Tinyefuza, which claimed that the president was preparing his son, Muhoozi Kainerugaba, to succeed him and was plotting to eliminate those opposed to the plan.
In the run-up to the 2011 elections, 40 individuals faced criminal charges for criticising the ruling party and at least two journalists were shot by state agents.
In September 2009, 49 people died during the so-called Kayunga riots, that erupted after the government moved to prevent Ronald Muwenda Mutebi, the king of the Baganda people (Uganda's largest ethnic group) from visiting a part of his territory. Coverage of the riots was censored. Four Luganda-language stations were forced off air by the government, and security agents forcibly removed video footage from television stations. Journalists were asked to delete images of dead bodies.