Uganda Elections 2016: Yoweri Museveni confident ruling NRM party 'will obviously win'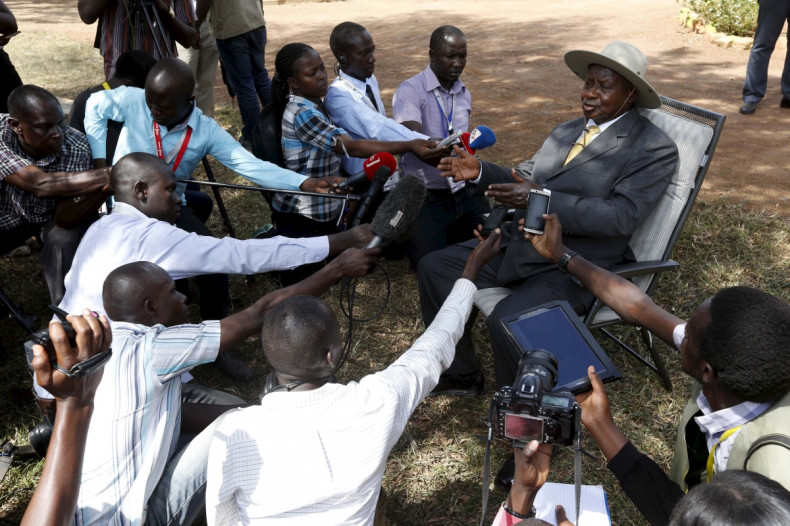 Incumbent Ugandan President Yoweri Museveni, who is the National Resistance Movement's (NRW) flag bearer, told voters at his polling station in Kaaro in Rushwere that his party "will obviously win".
While he acknowledged it was "illegal" to hold a press conference in a polling station, he delivered a quick speech in which he implored voters "to go home peacefully".
I am happy. I have done my duty as a citizen. Be calm, go and vote. Stay at polling station until results are announced - then go home peacefully.

The real life of our people depends on agriculture, factories, shops and service companies... ICT. Why should we disrupt our development just because we are selecting some leaders.

NRM will obviously win. We have been defeating these people even when we had problems. Now whole country is peaceful.

Opposition has been telling lies but the population is not gullible; it is not easy telling them lies. On bio-metric system - "It will get rid of multiple voting. Human vigilance failed, it was lacking.

They tried to decampaign it especially in Kampala where opposition cheats. You can see, it's fast. There has been cheating esp in places like Kampala but with this system there is no multiple voting.

I can't hold a press conference in a polling station. It is illegal.